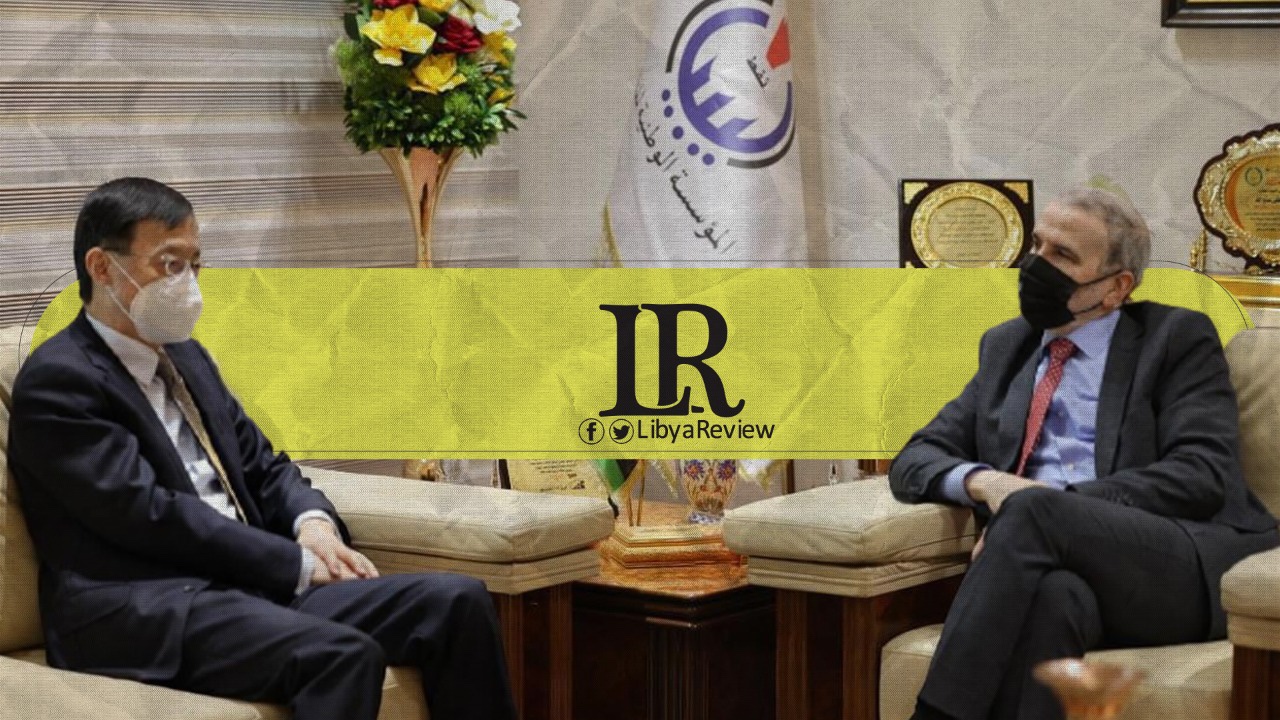 On Wednesday, Chairman of the National Oil Corporation (NOC), Mustafa Sanalla received Chinese Ambassador to Libya, Wang Qimin and his accompanying delegation at the NOC's headquarters in Tripoli.
During the meeting, they discussed enhancing joint cooperation between the two sides, with a focus on the oil sector. The discussion focused on the return of Chinese companies operating in the fields of oil, gas, energy, and construction
They also discussed the contribution of Chinese companies to the development of Libyan oil fields. Especially in the maintenance and modernization of crude oil transmission lines, and rebuilding oil reservoirs.
Sanalla said that the visit of the Chinese Ambassador was a strong indication of the return of stability to Libya. "We hope that Chinese companies, especially those working in the field of oil and energy, will return to work and invest in Libya, to advance the Libyan oil sector," Sanalla said.