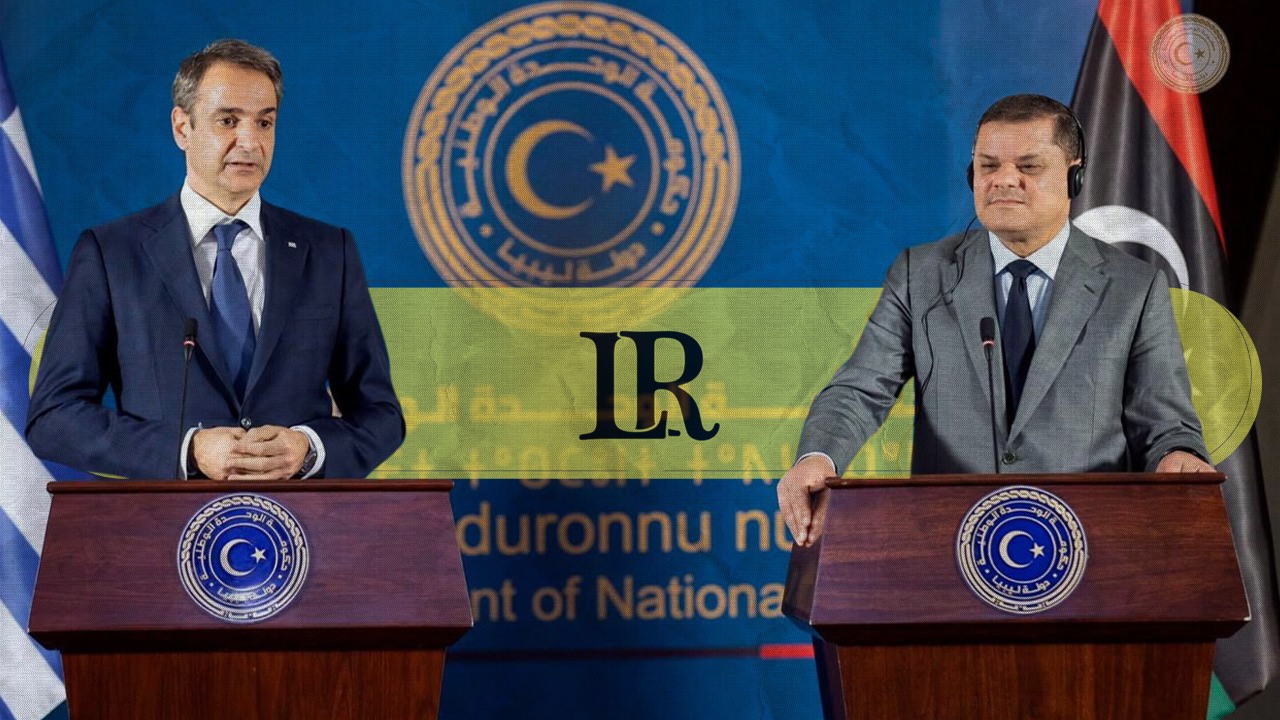 On Tuesday, Greek Prime Minister; Kyriakos Mitsotakis called on Libya to nullify the "illegal" 2019 maritime boundaries agreement signed with Turkey, during his visit to Tripoli on Tuesday.
In a joint press briefing with Libyan Prime Minister Abdel-Hamid Dbaiba, Mitsotakis said that "the annulment of illegal documents was very important for Greece," and that he wished to cooperate with Libya on demarcating maritime borders in a way that "protects the rights of each country."
He added that Athens remains fiercely opposed to the deal between Ankara and Tripoli, which claims vast swaths of the Mediterranean for energy exploration, much of it as an Exclusive Economic Zone. This is contrary to international law, and claims by Greece, Cyprus, and Egypt.
Mitsotakis claimed that a prerequisite for improved bilateral relations, includes the immediate and complete withdrawal of foreign troops and mercenaries from Libya. He emphasized that Greece will stand by Libya on its path to free, and fair elections, and that "it is time we leave behind us everything that tried our relations in the past," stressing the 2,600 year relationship between the two countries.
His visit to Libya appears to have been undertaken in hopes that it will strengthen relations between the two countries, and added that the opening of the Greek embassy in Tripoli and the consulate in Benghazi would increase economic activities in security, healthcare, energy, and education between the two countries.
"My main purpose was to highlight the reopening of the Greek Embassy as a landmark of the dynamic resumption of Greek-Libyan relations, and to convey a message of support to Libya's efforts towards peace and progress," Mitsotakis said.
Greece's Embassy in Tripoli has been closed since July of 2014, when a Greek Navy frigate and two other vessels helped to evacuate nearly 200 Greeks and other foreigners, as the capital descended into chaos and militia violence.