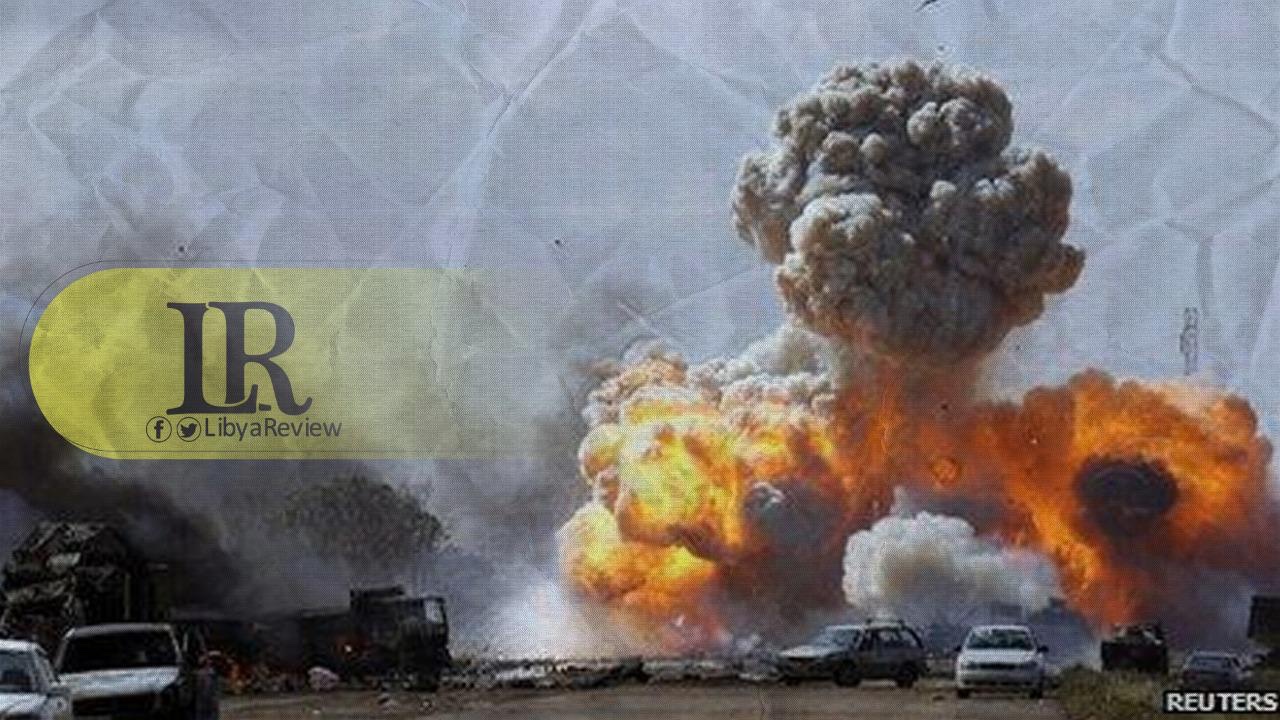 Eight years on from NATO's intervention in Libya, the country enters a new phase in its conflict. Terrorism has spread to an estimated 14 countries, as a direct result of that war, the GeoPolitics news website said in a report on Tuesday.
The 2011 conflict produced an ungoverned country awash with weapons, ideal for terrorist groups to thrive.
Libya became a facilitation and training hub for around 3,000 fighters on their way to Syria, many of whom joined Al-Qaeda affiliated groups, including Jabhat Al-Nusra and the Islamic State-affiliated Katibat Al-Battar Al-Libi (KBL), which was founded by militants from Libya.
In 2015, IS forces in Libya conducted car bombings and beheadings, as well as establishing territorial control over parts of Derna and Benghazi in the east, and Sabratha in the west. It also became the sole governing body in the coastal city of Sirte, with as many as 5,000 fighters occupying the city.
"Most of the blood spilt in Europe in the more spectacular attacks, using guns and bombs, really all began at the time when Katibat Al-Battar went back to Libya," Cameron Colquhoun, a former counterterrorism analyst for Britain's Government Communications Headquarters, told The New York Times.
Salman Abedi, who was accused of killing 22 people at a concert in Manchester in 2017, reportedly met with members of KBL several times in Sabratha.
Other members of the KBL were Abdel-Hamid Abaaoud, the ringleader of the 2015 Paris attacks on the Bataclan nightclub and sports stadium, which killed 130 people. As well as the militants involved in the 2015 Verviers plot in Belgium.
The perpetrator of the 2016 Berlin truck attack, which left 12 people dead, also had contacts with Libyans linked to IS.
Several individuals who were based in Italy were involved in the attack on the Bardo museum in Tunis in 2015, which killed 22 people. Tunisia suffered its deadliest terrorist attack in 2015 when a 23-year-old Tunisian armed with a machine gun mowed down 38 tourists, mainly Britons, at a beach hotel in the resort of Port El Kantaoui.
Libya's eastern neighbour, Egypt, has also been struck by terrorism emanating from the country. IS officials in Libya have been linked to, and may have directed the activities of Wilayat Sinai, the terrorist group formerly known as Ansar Bayt Al-Maqdis, which has carried out several deadly attacks in Egypt.
After the fall of Gaddafi, the western desert became a corridor for weapons smuggling, and used by operatives on their way to the Sinai.