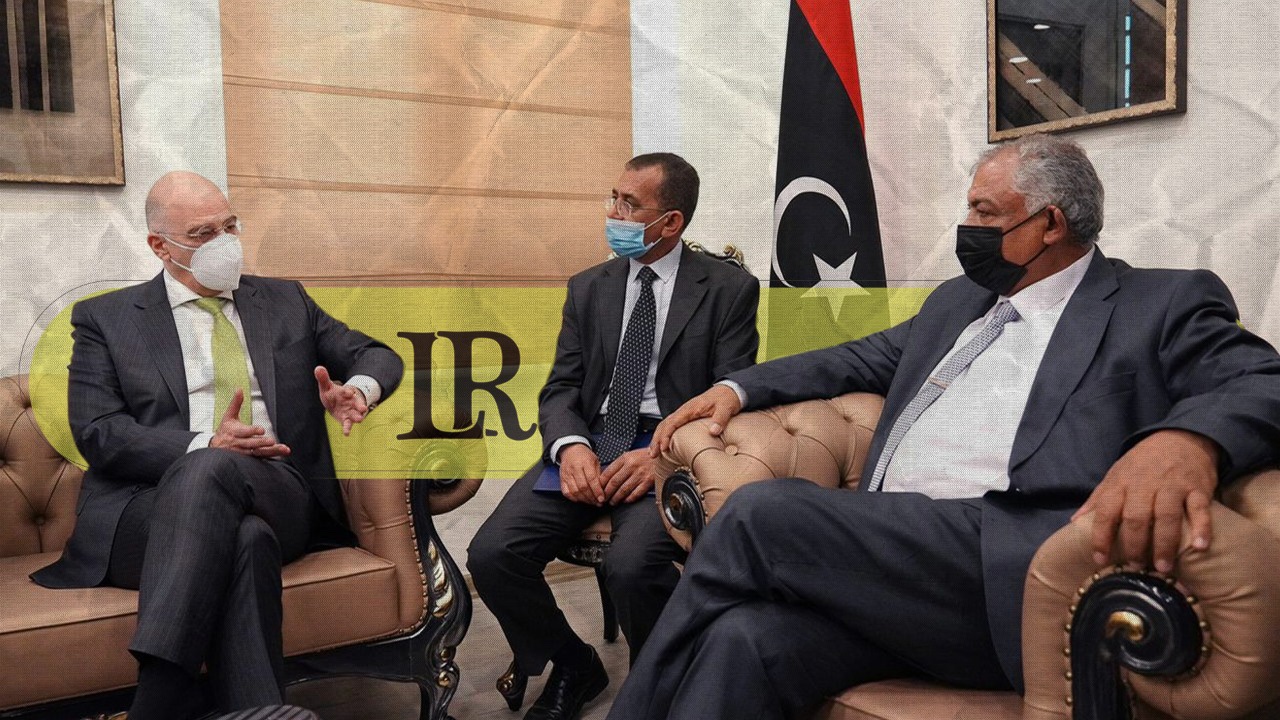 On Monday, Greek Foreign Minister Nikos Dendias stressed the importance of resuming talks on demarcating the maritime border with Libya.
During a press conference with Deputy Prime Minister of the Government of National Unity (GNU) Hussein Al-Qatrani, Dendias demanded for the withdrawal of all foreign forces and mercenaries from the country as soon as possible. He emphasised the importance of preserving the ceasefire agreement, and the country's unity and stability.
Al-Qatrani stressed the importance of joint strategic cooperation with Greece, confirming the need to strengthen bilateral relations, and coordinating on many issues including the migration crisis, and gas exploration in the Mediterranean.
The Greek FM arrived in Benghazi on Monday on a preliminary visit to reopen the Greek consulate in the city. Dendias is also scheduled to meet with the Speaker of the Libyan Parliament, Ageela Saleh at his residence in the city of Al Qubbah, east of Benghazi.