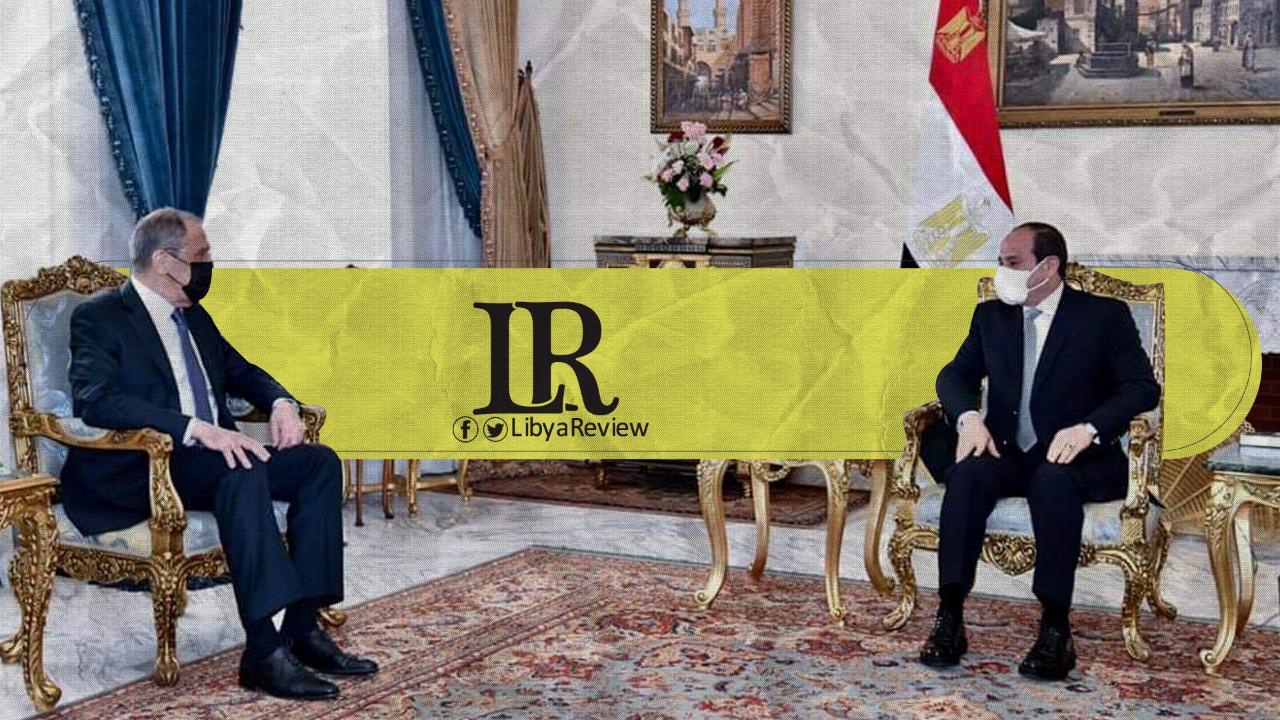 On Monday, Egyptian President Abdel-Fatah El-Sisi held a meeting with Russian Foreign Minister, Sergey Lavrov. This was attended by Egypt's Minister of Foreign Affairs Sameh Shoukry, Deputy Russian Foreign Minister Mikhail Bogdanov, and the Russian Ambassador to Cairo.
During the meeting, the two sides discussed the latest developments in the Libyan crisis, with El-Sisi referring to the ongoing Egyptian efforts to support the Libyan Government of National Unity (GNU) in various bilateral, regional, and international forums. As well as pushing for all paths to settle the country's military, political, and economic issues.
The President stressed the need to expel foreign mercenaries, support the ceasefire agreement, and end illegal foreign interference in Libyan affairs threatening the December elections.
Lavrov praised the vital Egyptian role in resolving the Libyan crisis, hailing the President's personal efforts in this regard. He stressed Russia's keenness to continue intensive bilateral coordination on the Libyan crisis.
The two sides also discussed developments in several regional issues, with Lavrov confirming Russia's keenness to strengthen the already close cooperation between the two friendly countries at various levels. As well as the importance Russia attaches to continued coordination and consultation with Egypt on various regional and international issues, and their appreciation for Egypt's role as a basic pillar for security and stability in the Middle East and Africa.