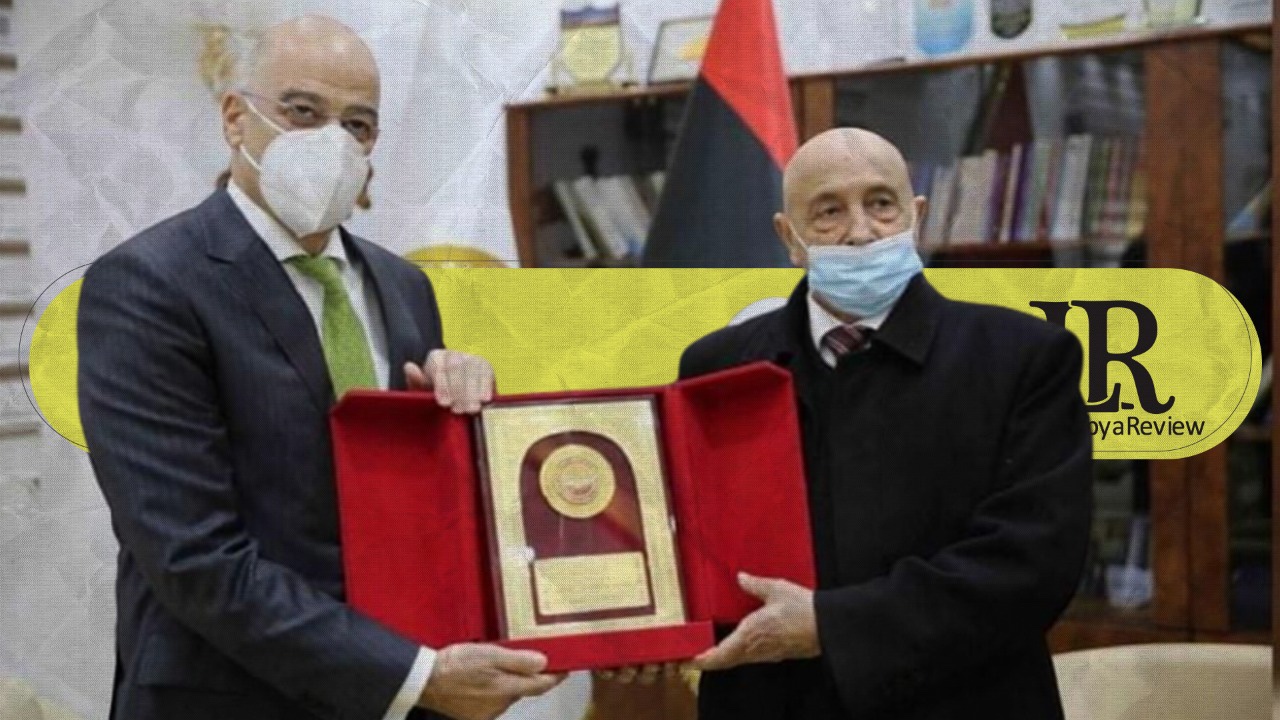 On Monday, Libyan Parliament Speaker Ageela Saleh met with Greek Foreign Minister, Nikos Dendias and his accompanying delegation in the eastern city of Al-Qubbah.
During the meeting, Saleh praised the Greek support for the ceasefire agreement, the withdrawal of foreign mercenaries, and for the Libyan people. He stressed his keenness to strengthen relations between the Libyan and Greek peoples, and expressed his desire for Greek companies to contribute to the reconstruction of Libya.
The Speaker thanked the Greek Foreign Ministry for the decision to resume work at its consulate in Benghazi, and confirmed his aspiration to restart sea and air travel, in addition to facilitating the granting of visas between the two countries.
Dendias expressed his joy in visiting Libya and meeting with Saleh, inviting him in turn to visit Athens.