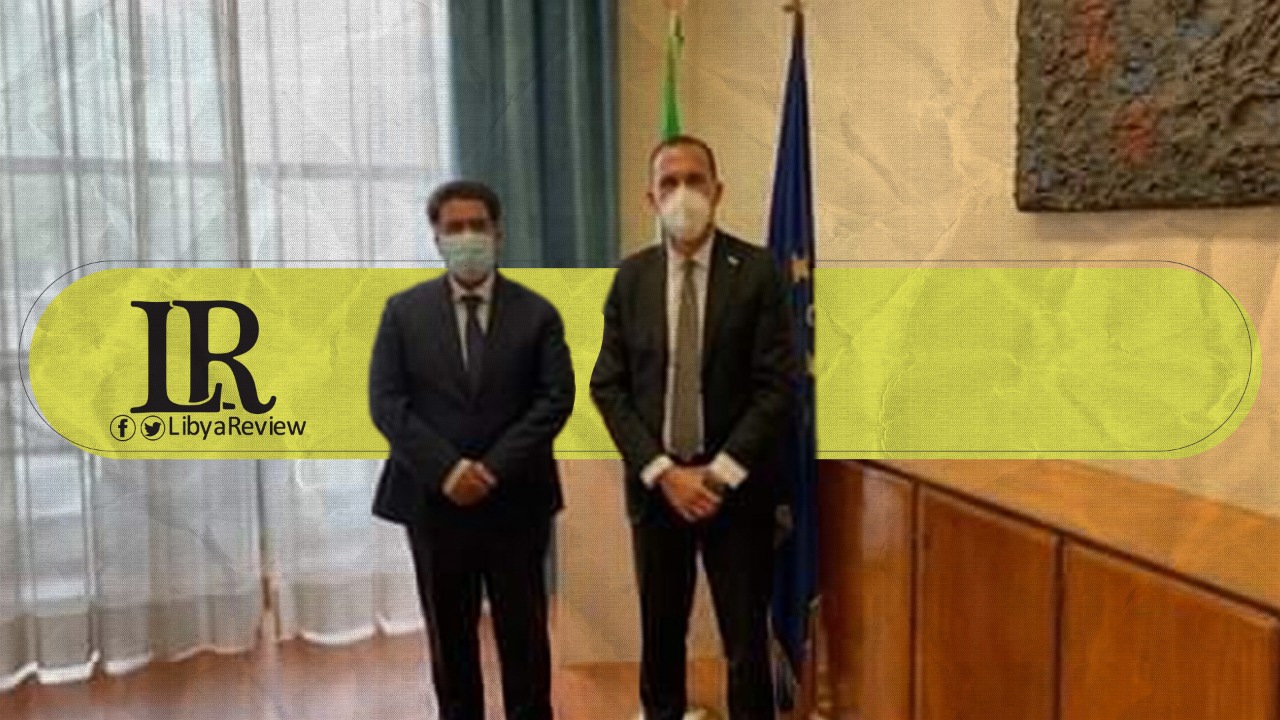 On Tuesday, the Libyan Ambassador to Italy, Omar Al-Tarhouni met with Manlio Di Stefano, the Under-Secretary of the Italian Foreign Minister in Rome. The meeting was attended by Pasquale Ferrara, the Italian Foreign Minister's Special Envoy to Libya.
The meeting dealt with the latest developments in the ongoing cooperation between Libya and Italy, the activation of agreements between the two countries, and focusing on the need to revive the joint committees to work on projects and programs.
Ambassador Al-Tarhouni stressed the need for serious work to be undertaken to reactivate the agreements, most importantly being the 2008 Treaty of Friendship. He also stressed the need to accelerate the reopening of Libyan-Italian airspace, and to lift the ban on Libyan flights to the EU. As well as emphasising the need to facilitate procedures for Schengen entry visas for Libyan citizens.