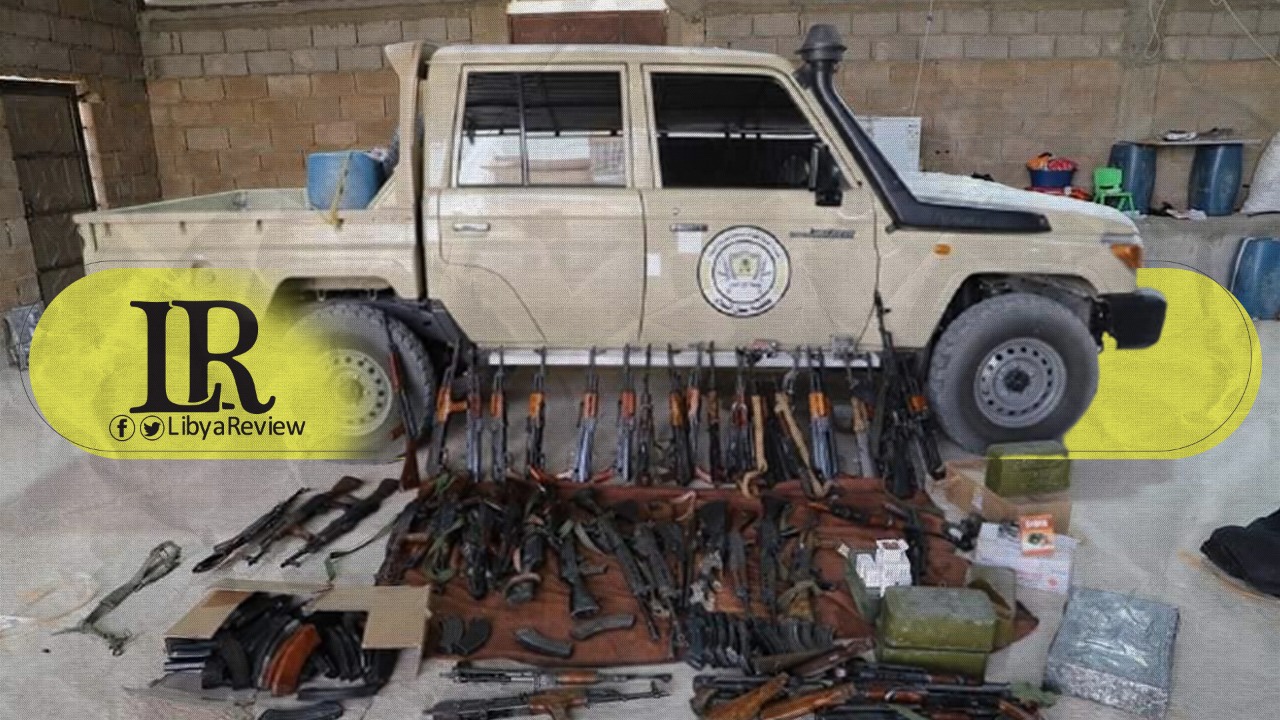 On Tuesday, the Libyan National Army (LNA) announced that the Subul Al-Salam Brigade seized a vehicle in southern Libya carrying a large quantity of Kalashnikov, FN rifles, and ammunition.
In a statement, the LNA said that its patrol chased two cars in the desert, with one of these cars later breaking down, and the driver fleeing into the second vehicle. It is believed that they were seeking to smuggle these weapons to a neighboring country, to undermine its security or to support terrorist groups. The shipment of weapons and the vehicle carrying them were immediately confiscated.
In March Abdel-Hamid Dbaiba became Prime Minister of the Government of National Unity (GNU), which aims to lead the country to elections scheduled for December.