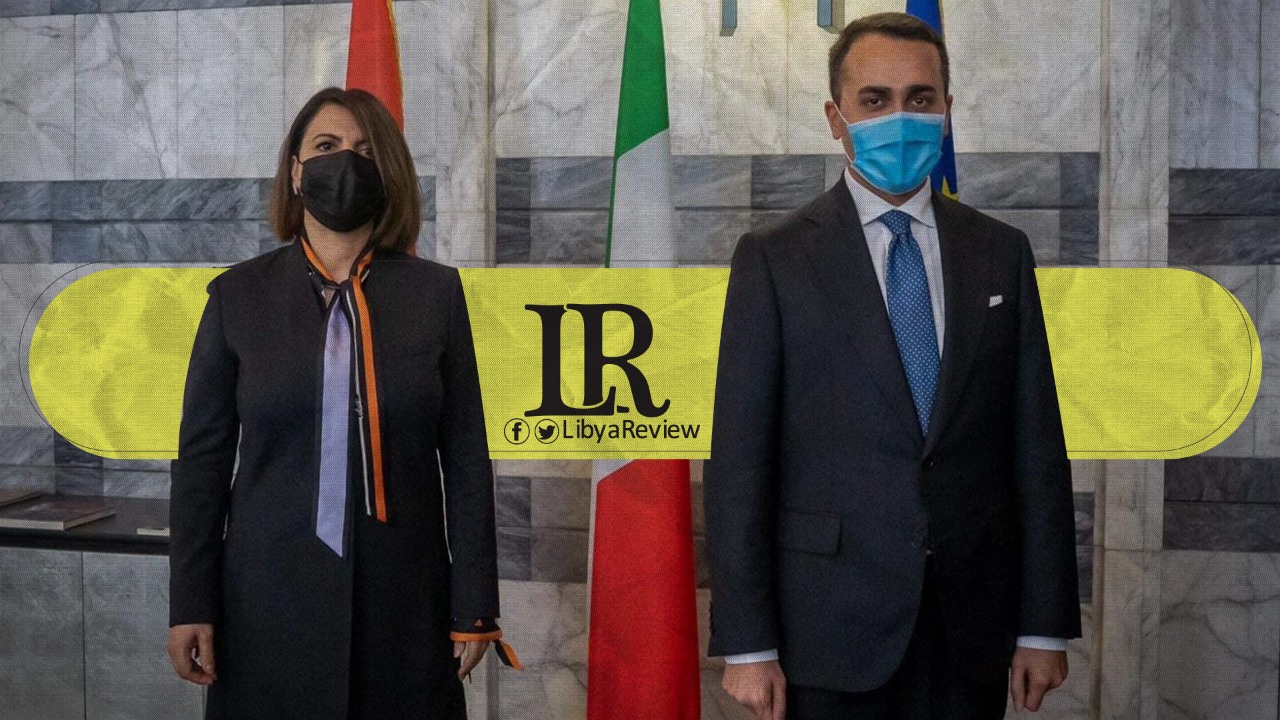 Libyan Minister of Foreign Affairs, Najla Al-Mangoush met with Italian Foreign Minister, Luigi Di Maio on Thursday at the headquarters of the Italian Ministry of Foreign Affairs in Rome.
During the meeting, the two discussed the reactivation of the Italian-Libyan Friendship Treaty of 2008, especially the Joint Committee. They also discussed the return of Italian companies to implement several stalled projects, such as Imsaad-Ras Jdir road.
According to a statement by the Libyan Government of National Unity (GNU), the two ministers reviewed the Tripoli International Airport project, the opening of the air space between the two countries, training of the Libyan Coast Guard, and illegal immigration.
Al-Mangoush also met with the Italian Defense Minister, Lorenzo Guerini. They discussed joint cooperation, represented by the military field hospital in Misrata, as well as the possibility of sending Libyan students to military academies in Italy.
The meeting touched on the support provided by Rome in mine clearance, the training of Libyan cadres in this specialization, and a study of expanding this cooperation across Libya.