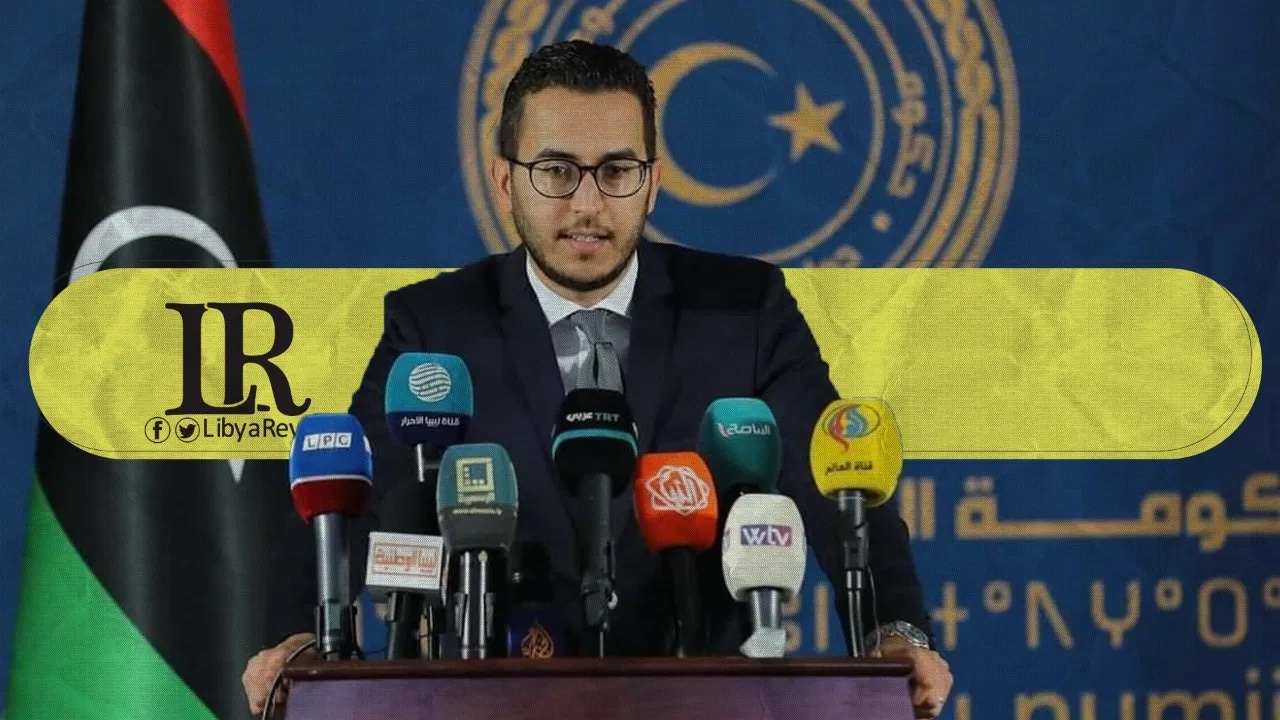 Mohamed Hammouda, Spokesman for the Government of National Unity (GNU) affirmed that "the government has come with specific and clear goals, and it will not hesitate to achieve them."
Speaking to the Asharq Al-Awsat newspaper, Hammouda said that "postponing the visit to Benghazi will not prevent serving all Libyans and our people there."
He denied rumours about the existence of efforts to hold a meeting between Prime Minister Abdel-Hamid Dbaiba and the Commander-in-Chief of the Libyan National Army (LNA), Field Marshal Khalifa Haftar.
On Tuesday, the General Command of the Libyan National Army (LNA) denied rumours being spread about the lack of security in the city of Benghazi, which led to the cancellation of the government cabinet meeting in the city.
In a statement, the General Command claimed that these rumours were leaked to the media and social networks by "the enemies of Libya's security and safety." It added that they sought to "divide the country, and not respect the successes achieved by the Libyan people in recent months."
The LNA explained that security prevails in eastern Libya, thanks to the sacrifices of the army. It described the information being reported as "extremist propaganda and hate speech which serves to sow seeds of discord among the Libyan people." It expressed its full readiness to receive high-level government delegations, and ensure their security and safety.