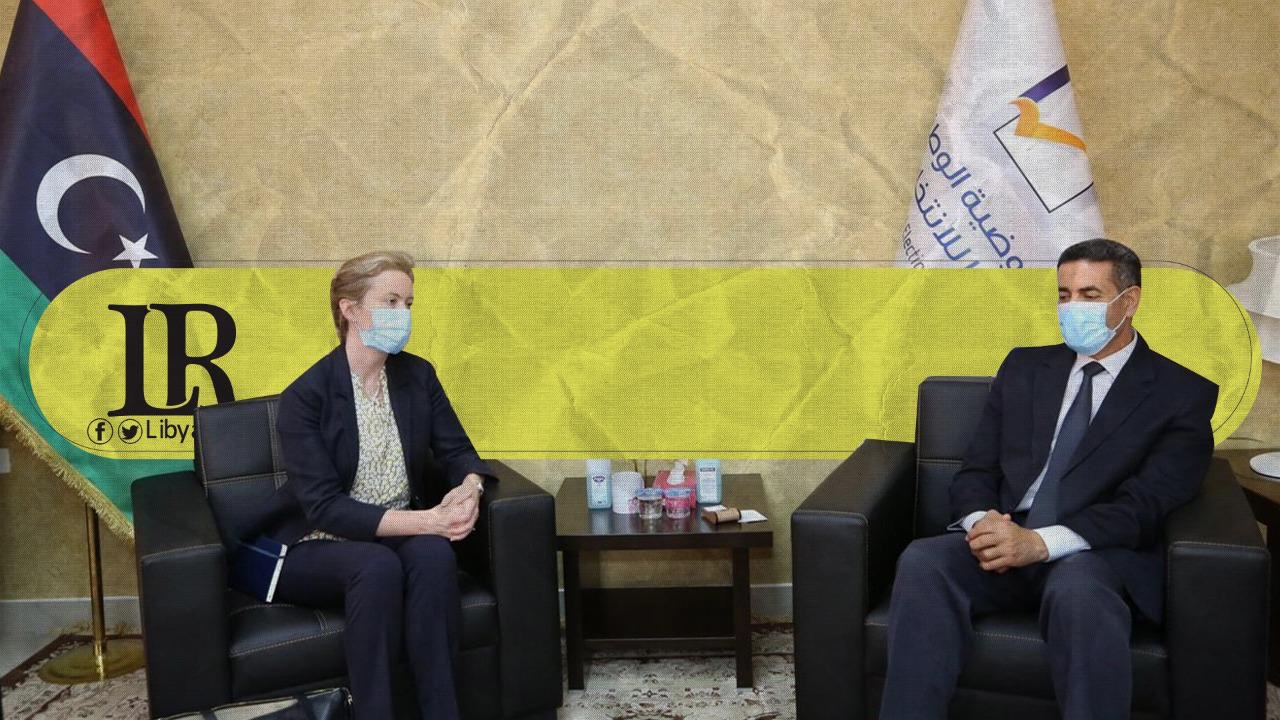 On Thursday, Chairman of Libya's High National Elections Commission (HNEC), Emad Al-Din Al-Sayeh held a meeting with the Chargé d'Affairs of the British Embassy to Libya, Katie English.
In a statement, HNEC said that the meeting came as part of the international community's support for the electoral process in Libya. Al-Sayeh and English reviewed the commission's preparations for holding the elections, which are scheduled to take place in December, as well as its readiness to fulfil its responsibilities in consolidating such an important democratic path.
They also discussed the monitoring mechanisms for the elections, and the training of observers by providing them with the necessary expertise to participate in the monitoring process, in order to enhance the credibility and integrity of the elections.
The Ambassador stressed the importance of the role entrusted to the commission, underscoring the need provide it with full support. "We are confident that the elections will fulfil the will of the Libyan people – east, west and south – to improve their lives and deliver better governance for the country," she noted.