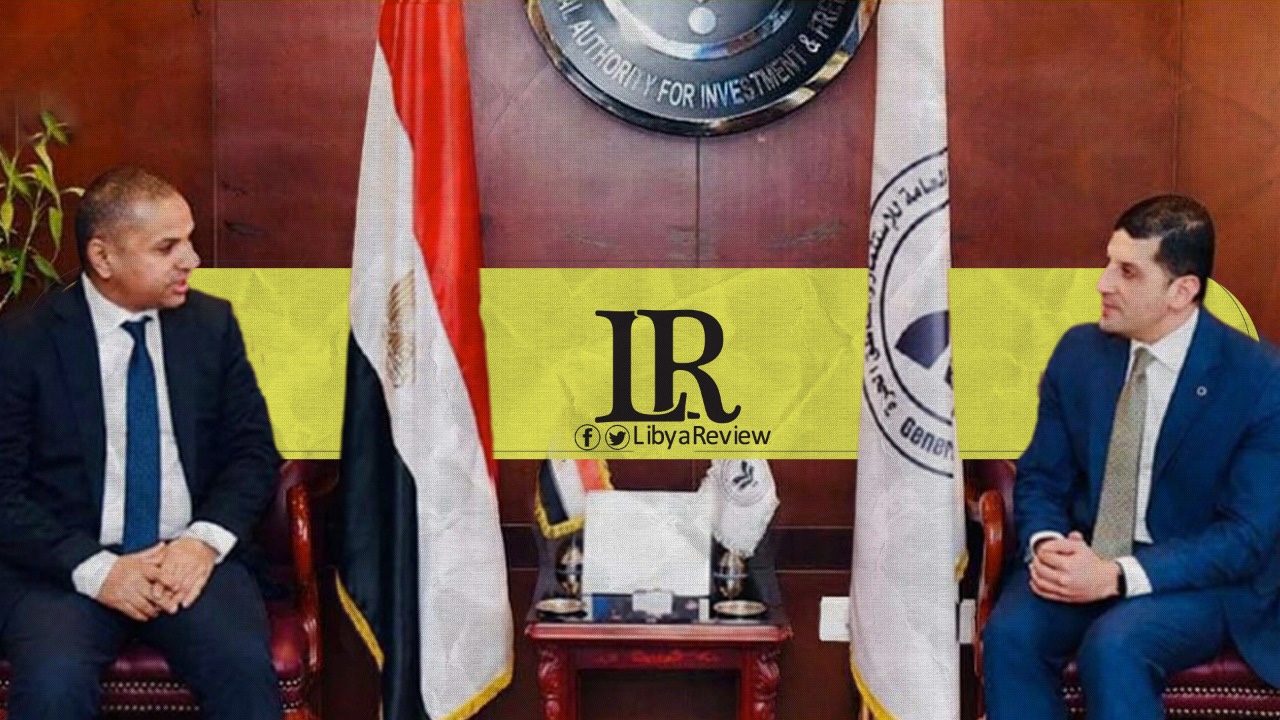 On Thursday, Chairman of the Libyan Investment Authority (LIA) Ali Hassan met with CEO of the Egyptian General Authority for Investment and Free Zones (GAFI), Mohamed Abdel-Wahab to discuss investment opportunities in the two countries. The meeting, which was held in GAFI's headquarters in Cairo, dealt with reviewing and enhancing cooperation between Libya and Egypt.
GAFI said in a statement, that Abdel-Wahab described the meeting as the first step in the actual implementation of enhancing cooperation between the two countries. He added that joint investment opportunities between the LIA and Egyptian partners were discussed.
"It was also agreed to resolve any challenges that might face the flow of Libyan investments to Egypt. The two sides also envisioned restructuring some real estate and tourism companies to push the investment movement in the real estate and tourism sectors in Egypt," the GAFI noted.
According to the statement, Abdel-Wahab briefed the Libyan side on investment opportunities in major national projects, especially in the New Administrative Capital and the new city of Alamein.
Over 1,165 Libyan-linked companies in Egypt are concentrated in the agricultural, financial, real estate, and tourism sectors. The LIA manages about $67 billion through a consortium of 550 investment companies spread over Africa, Europe, and Asia.
Earlier this month, Egyptian Prime Minister, Mostafa Madbouly and a high-level ministerial delegation arrived in the Libyan capital, Tripoli. The delegation included the Ministers of Electricity and Renewable Energy, Petroleum and Mineral Resources, Manpower, Trade and Industry, and a number of investors.