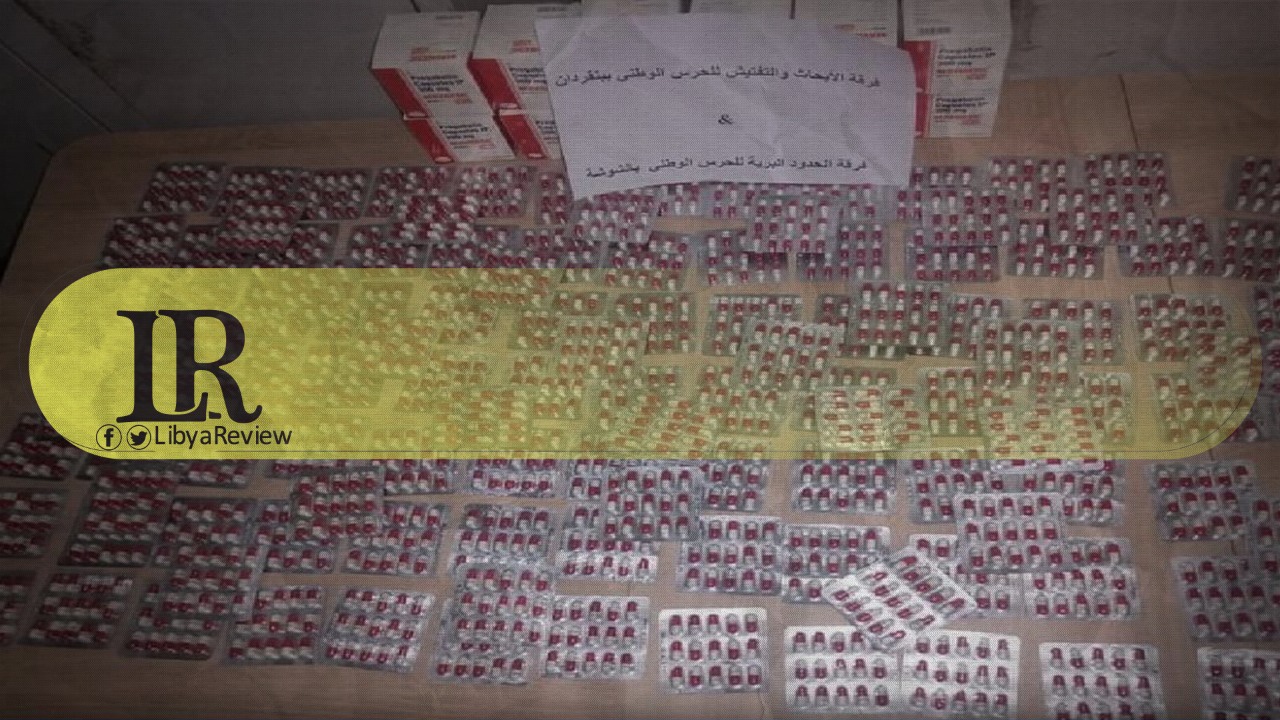 On Saturday, a Tunisian citizen was arrested after he deliberately transported a large amount of narcotic pills in a car through the Ras Ajdir border crossing with Libya. He was intercepted by a patrol of the Tunisian National Guard's Research and Inspection Division in Ben Guerdane and the Land Border Division of the National Guard in Choucha, in the South of the country.
After inspecting the car, 1800 "Pregabalin" tablets were found. The Public Prosecution authorized the taking of legal measures in the matter of the aforementioned person.
In a related context, the Tunisian National Guard, during the night between April 29th and April 30th managed to seize a truck loaded with smuggled goods, represented by a quantity of grain smuggled from Algeria.
The goods were seized, and their financial value was estimated at 78 thousand dinars.
In March, Libyan police seized over 100 thousand narcotics pills and arrested the suspect in the region of Nalut, near the borders with Tunisia and Algeria, the Interior Ministry of the outgoing Government of National Accord (GNA) said in a statement.
The statement added that the police found the drugs in the suspect's vehicle. Legal measures were taken and the case was referred to the Public Prosecution Office to complete the necessary procedures.
Drug trade in Libya has proliferated since the 2011 civil war. On the 5th of March, a record shipment of cannabis worth around $37 million US dollars en route to Libya was seized.