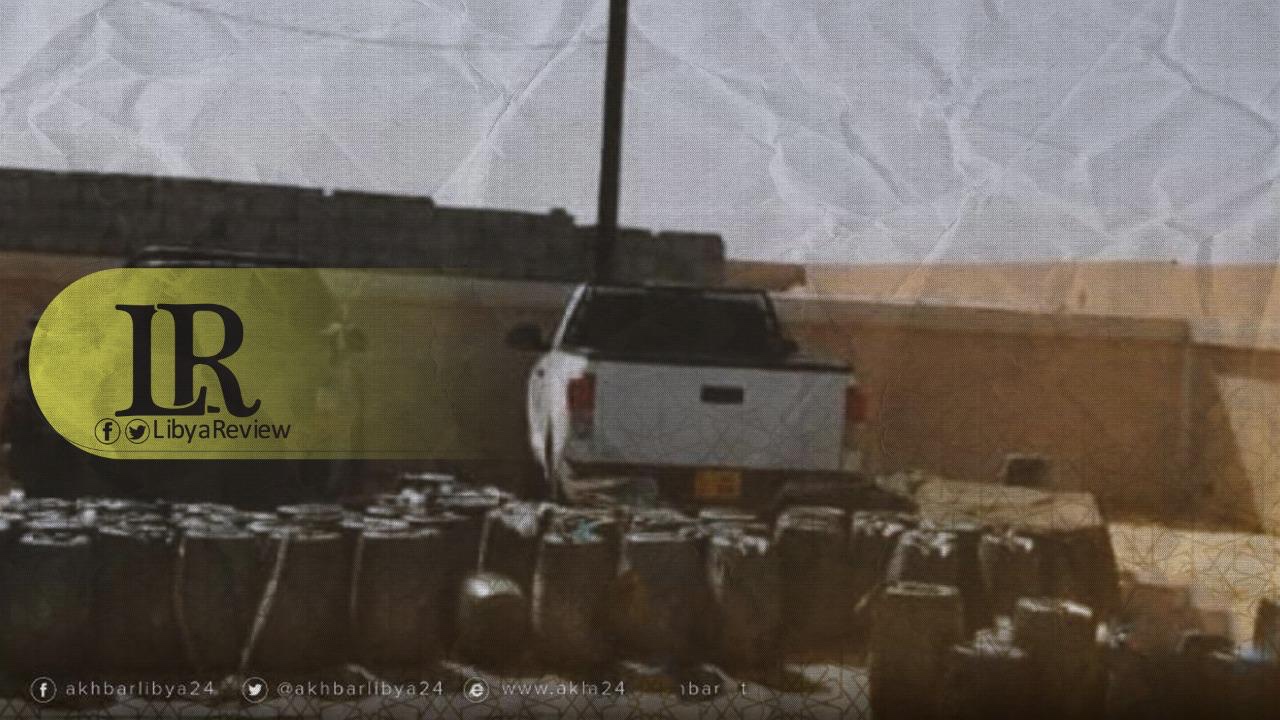 On Sunday, the Al-Wahat Brigade, affiliated to the Gulf Military Zone, announced that it had managed to arrest a group of Chadian nationals smuggling fuel and arms from Libya to Chad.
In a statement, the Brigade said it obtained intel that a group of Chadians were planning to smuggle huge quantities of fuel and arms to their country from Libya.
It noted that it had immediately deployed an armed patrol to pursue the smugglers and arrest them.
The Brigade Command confirmed that 3 Chadians were arrested, and 2 vehicles carrying firearms, ammunition, and grenades were seized.
It also stated that a large quantity of fuel was seized, estimated at 7,200 liters of gasoline and 60 liters of oil.
The Brigade stated that all necessary measures have been taken against them until their transfer to the Military Gulf zone.
It has also intensified the desert patrols to combat smuggling of all kinds to secure the border regions, upon directives of the General Command of the Libyan National Army (LNA) to tighten border security.
The country has become a preferred point of departure for migrants and smugglers who attempt to cross the Mediterranean Sea towards European shores due to the insecurity and chaos that have plagued Libya since the fall and death of its former leader Muammar Gaddafi in 2011.