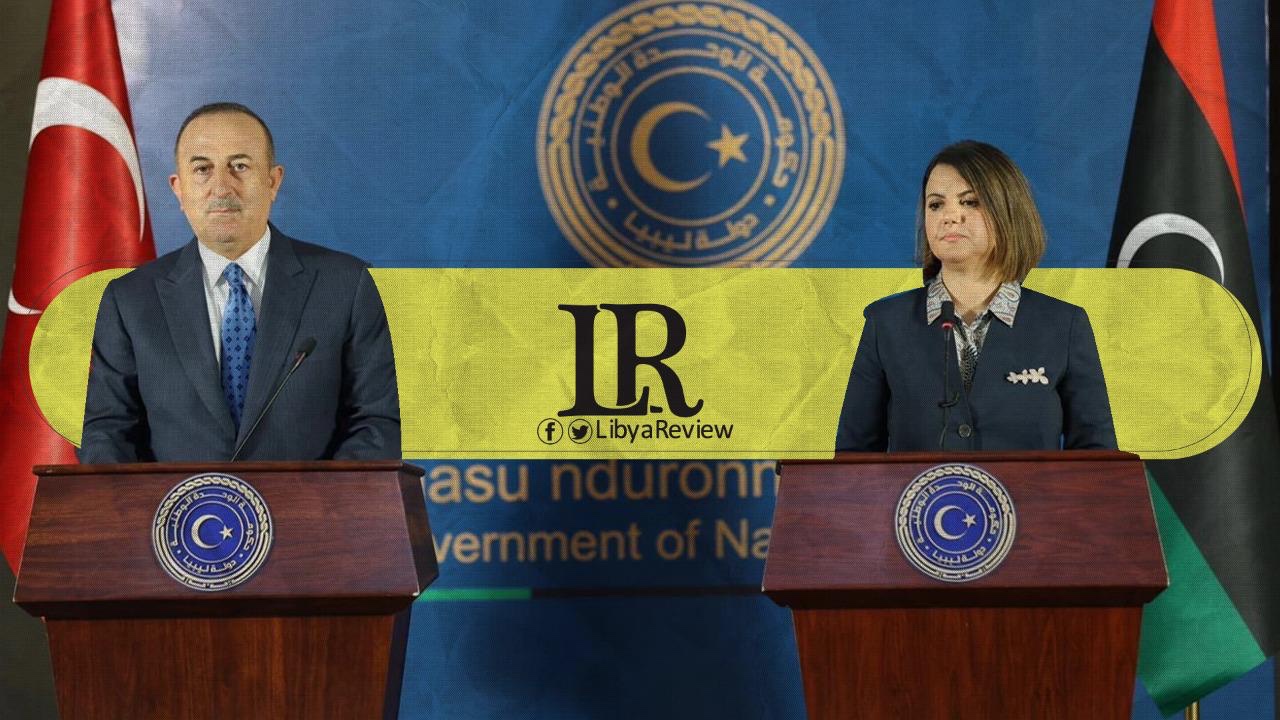 On Monday, Libya's Foreign Minister Najla Al-Mangoush called on Turkey to cooperate with the current Government of National Unity (GNU), with regard to expelling all foreign forces and mercenaries from Libya in order to preserve national sovereignty.
"We call on Turkey to cooperate with us regarding the implementation of the ceasefire agreement and the outcomes of the Berlin Conference," Al-Mangoush said in a press conference with her Turkish counterpart, Mevlut Cavusoglu, in Tripoli.
The Libyan FM also praised Turkey's role in supporting the healthcare sector in Libya during the COVID-19 pandemic, "We affirm our keenness to establish distinguished relations with Turkey in the interest of the two countries."
The United Nations said in January 2020, that several countries supporting the rival factions in Libya had violated the international arms embargo. French President Emmanuel Macron, accused his Turkish counterpart, Recep Tayyip Erdogan of breaking promises he had made at an international conference on Libya after Turkish warships and Syrian mercenaries arrived in the North African country.
Recently, the European Union also called for the departure of all foreign forces and mercenaries from Libya, describing it as a "precondition" for a return to stability in the war-torn country. This comes in light of the increasing dissatisfaction among the mercenaries present in Libya, especially as their living conditions are describes as extremely poor.