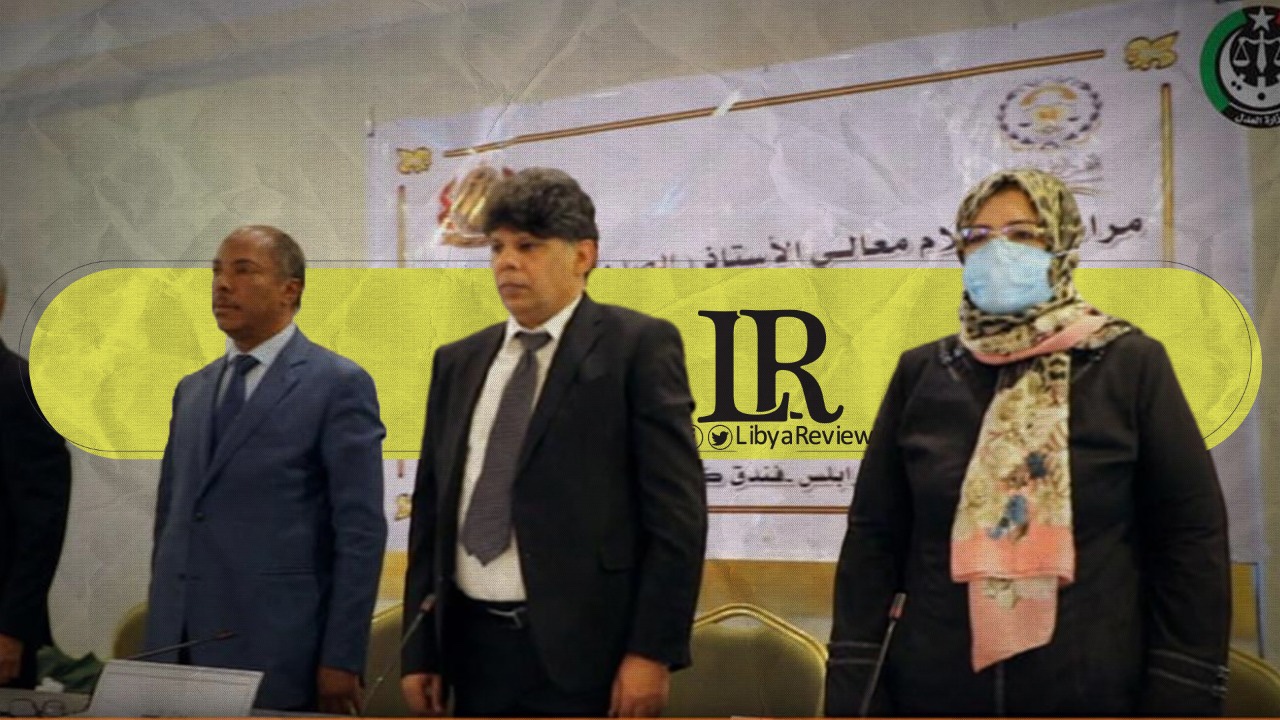 On Monday, Libyan Minister of Justice in the Government of National Unity (GNU), Halima Abdel-Rahman attended the handing over ceremony for the post of Attorney General to Al-Siddiq Al-Sour, from his predecessor Ibrahim Masoud, the former Acting Attorney General.
The ceremony was attended by members of the Supreme Judicial Council (SJC), and a number of heads and members of prosecution offices, and directors of departments in the MoJ.
In her speech, the minister congratulated Al-Sour on obtaining the confidence of the SJC and the Libyan Parliament, as well as commending the efforts made by Masoud.
Abdel-Rahman confirmed that the MoJ is ready to work with the Attorney General's office to "lay the foundations of justice and protect society from crime." The minister also presented a memorial shield to the former Acting Attorney General.
Last month, the Libyan Parliament unanimously elected Al-Sour as the new Attorney General in a special session. Parliamentary Spokesman, Abdullah Bilheq said that the MPs selected Al-Sour out of eight candidates from the judicial authorities nominated by the SJC.