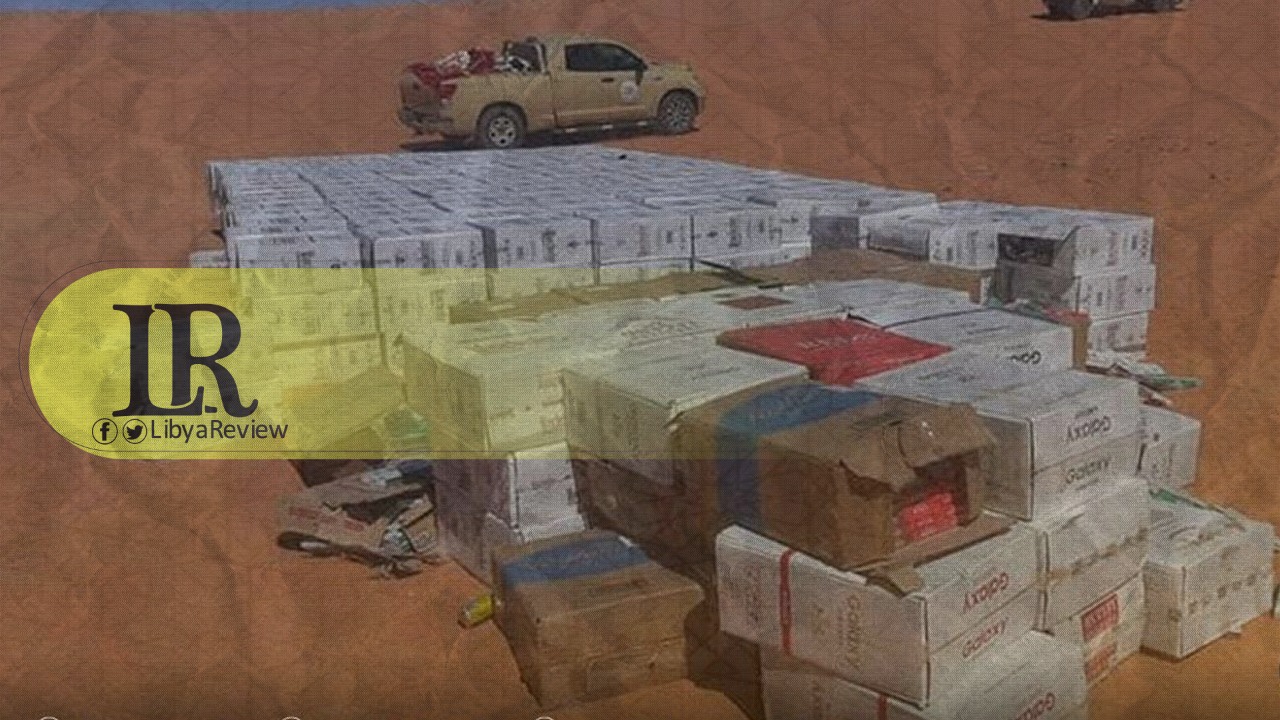 On Thursday, the Sobol Al-Salam Brigade affiliated with the Libyan National Army (LNA) seized six trucks that were smuggling large quantities of tobacco into Egypt.
In a statement, the Brigade Command said that one of its patrols in Al-Kufra managed to seize the trucks loaded with tobacco, 170 kilometers south of the city, near the border with Egypt. It explained that "the vehicles were confiscated, and the drivers were arrested and are being investigated within the next few days."
The brigade announced that it has intensified its desert patrols to combat smuggling, and to secure the border regions, per orders from the district commander, Major General Balqasam Laba'g, and directives of the General Command of the LNA to tighten border security, the statement said.