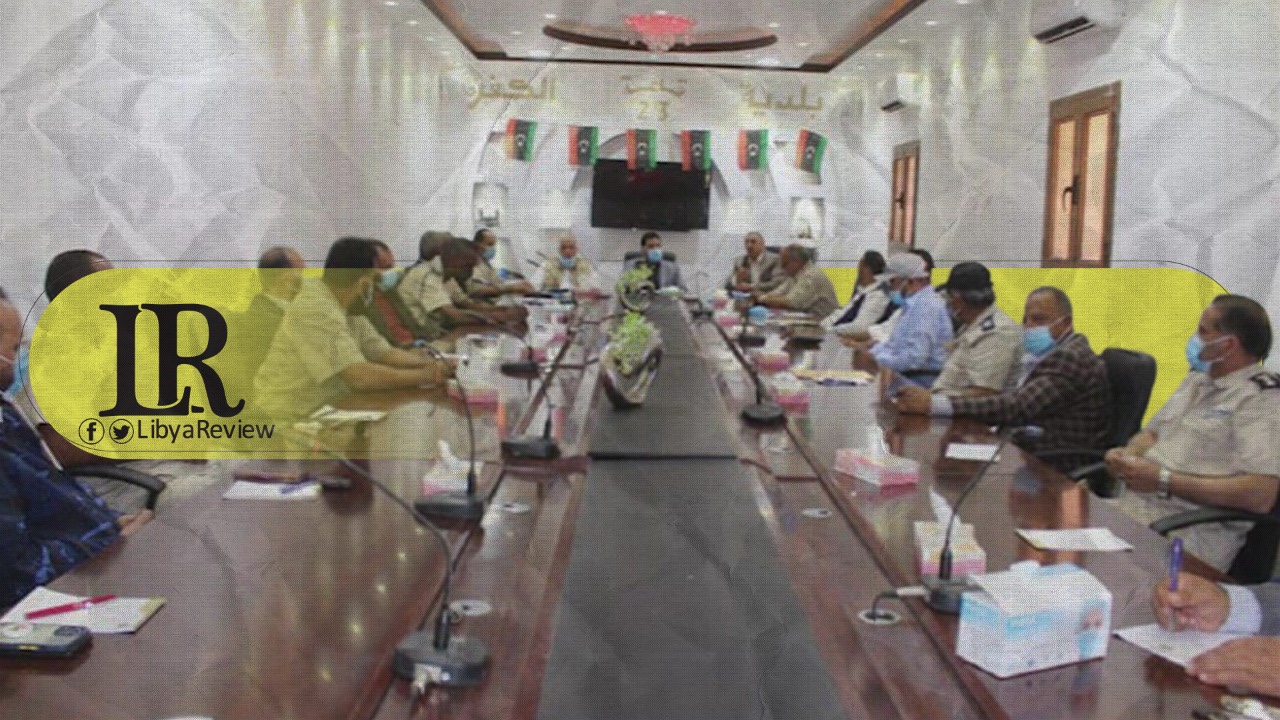 Libya's Minister of Migration in the Government of National Unity (GNU), Ajdid Maatouk stressed the need to support border guards in preventing smuggling operations.
During a meeting held at the Kufra municipal council hall, the minister discussed the most prominent problems and difficulties facing the fight against illegal migration, according to a statement by the municipality.
The meeting was attended by the Head of the municipality's steering council Abdel-Rahman Aqoub, council member Masoud Abdullah, the municipality's undersecretary Saad Abdel-Rasool, Head of the Shura municipal branch Abdullah Mardaqi, Head of the Wise Council Mohamed Abu-Hulaika, Director of Security Colonel Khaled Hayyar and his assistants, Chief of Prosecution Mashallah Boussadina, Heads of the Security Services and the Commander of the Sobol Al-Salam Brigade.
On Thursday, the Sobol Al-Salam Brigade affiliated with the Libyan National Army (LNA) seized six trucks that were smuggling large quantities of tobacco into Egypt.
In a statement, the Brigade Command said that one of its patrols in Al-Kufra managed to seize the trucks loaded with tobacco, 170 kilometers south of the city, near the border with Egypt. It explained that "the vehicles were confiscated, and the drivers were arrested and are being investigated over the next few days."
The brigade announced that it has intensified its desert patrols to combat smuggling, and to secure the border regions, per orders from the district commander, Major General Balqasam Laba'g, and directives of the General Command of the LNA to tighten border security, the statement said.