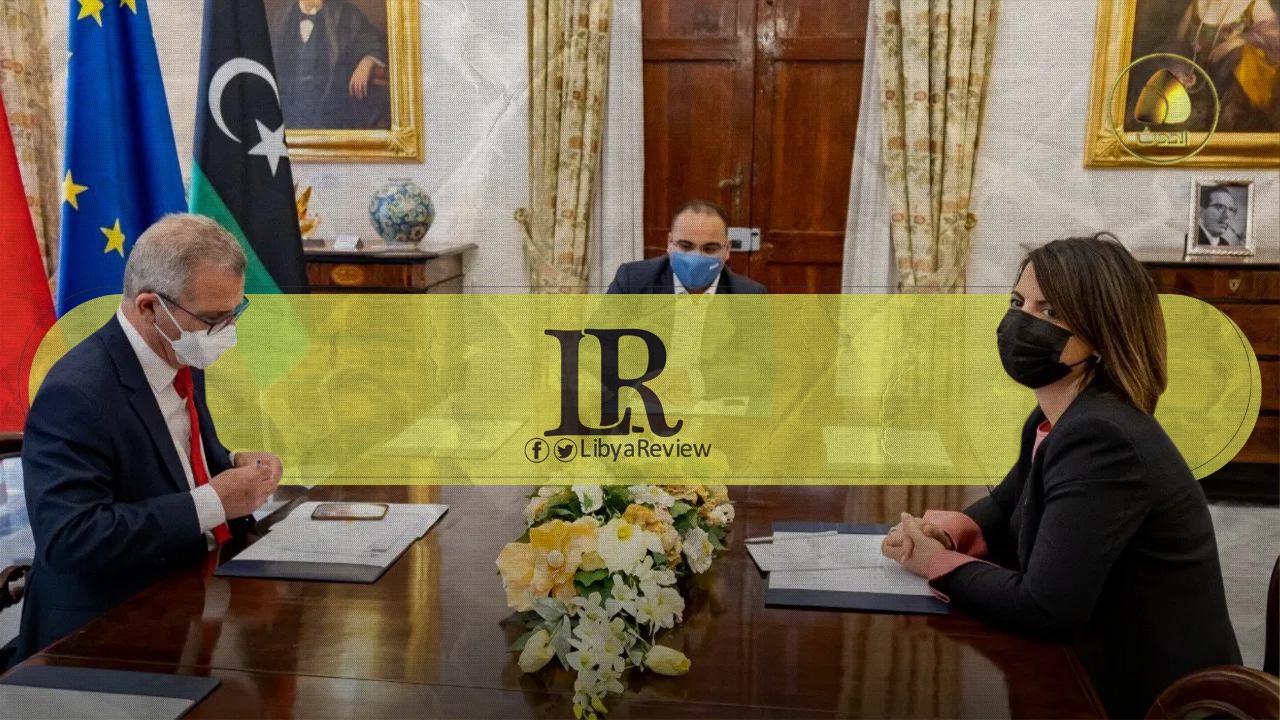 Libyan Minister of Foreign Affairs, Najla Al-Mangoush held a meeting with the Maltese Foreign and Finance Ministers, Evarist Bartolo and Clyde Caruana, in the Maltese capital, Valletta. They discussed combating irregular migration, border protection, the resumption of flights between Malta and Libya, and strengthening trade and investment.
The two sides agreed to hold an economic forum between the chambers of commerce and the businessmen council's in the two countries, to enhance and support bilateral cooperation in the fields of economy and trade. They also discussed strengthening cooperation in combating drug smuggling, organised crime, sea and air borders control, and fuel smuggling.
The Ministers affirmed their commitment to resuming commercial operations of Maltese companies in Libya, and facilitating new investments that would be beneficial to Malta and Libya.
Al-Mangoush stressed the need to pay attention to the Libyan community in Malta, urging the Valletta to ease the difficulties and problems faced by students in obtaining residency and entry visas. As well as calling on the Maltese authorities to resolve the issue of the two Libyan Global 5000 aircraft in detention, and owned by United Airlines, which are undergoing maintenance in Malta.
The Libyan FM also urged the Maltese government to speed up setting a date for signing the Memorandum of Understanding presented by the Libyan side on customs cooperation. She also discussed setting up an appropriate mechanism to limit goods and drugs smuggling, and exchanging security information between the two countries, part of the trade agreement signed in 1971.
Bartolo affirmed that he would continue to work for peace and stability in Libya, and that Malta would remain open to act as a bridge between Libya and the rest of Europe to achieve security and peace in the Mediterranean and Europe.
The two Maltese ministers confirmed the resumption of work at their country's embassy in Tripoli, and work to open consulates in Benghazi and Misrata.