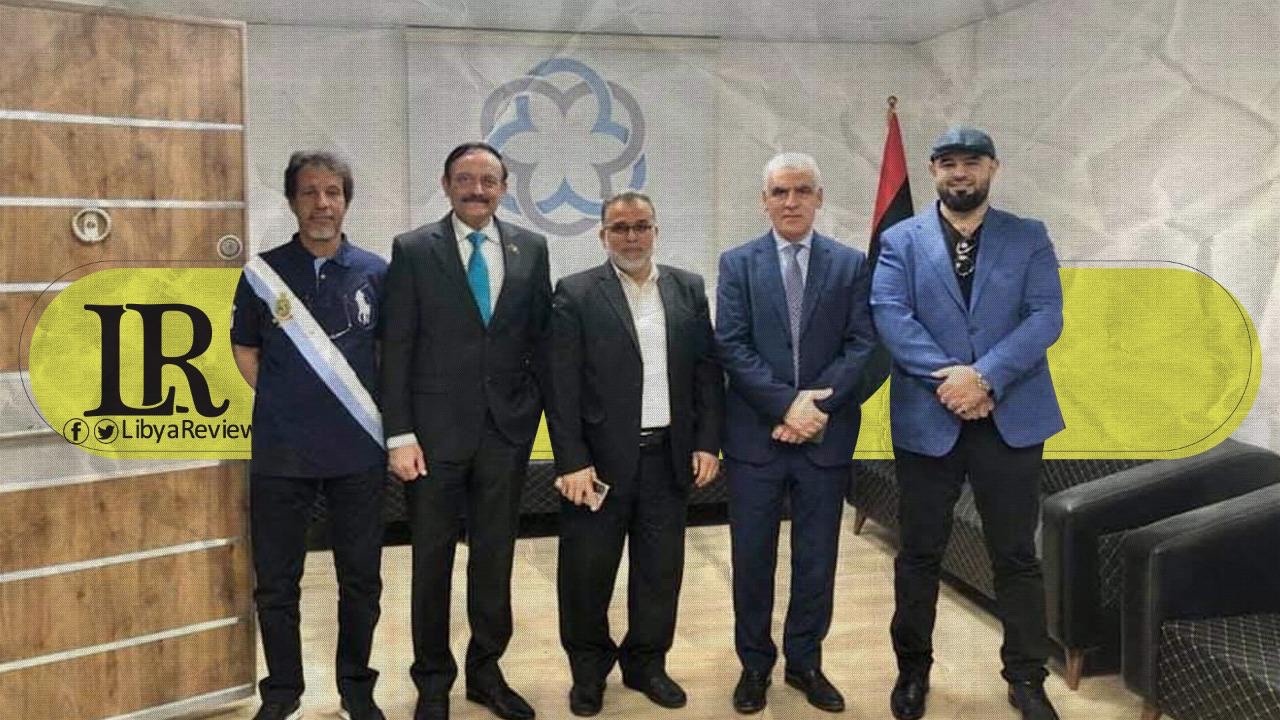 Mohamed Al-Ra'id, Chairman of Libya's General Federation of Chambers of Commerce, Agriculture, and Industry met with the Pakistani Ambassador to Libya, Rashad Javed on Wednesday.
Al-Ra'id discussed arrangements for receiving a delegation of Pakistani businessmen, in the coming days. The Pakistani delegation will hold expanded meetings with their Libyan side, in the framework of facilitating trade, and also discussed the possibility of resuming flights between the two countries.
In January, Pakistani President, Arif Alvi said he highly valued the close and fraternal ties with Libya, and hoped to further strengthen bilateral relations.
The President urged Javed to take steps to improve commercial relations, and work for the welfare of the Pakistani diaspora residing in Libya.