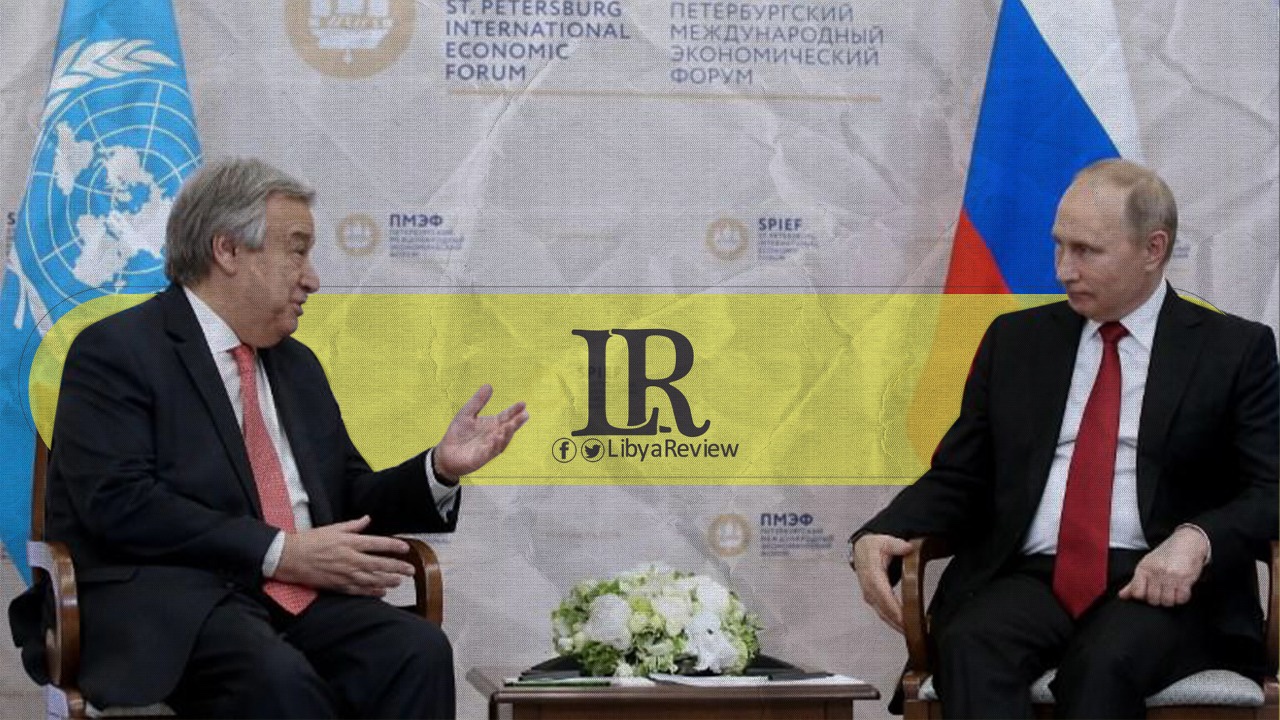 Secretary-General of the United Nations, Antonio Guterres announced on Thursday that he had discussed several major and regional issues with Russian President, Vladimir Putin including the Libyan crisis.
Guterres, speaking at the University of International Relations in Moscow said: "We discussed the issues of Syria, Libya, Yemen and Afghanistan, and how the United Nations and Russia can work together to solve crises and support the population more effectively, and create conditions to restore stability."
The Kremlin Press Service reported that President Putin spoke in favour of increasing the role of the United Nations in international affairs. He stressed the unique nature of the body, which aims to enhance the interaction of the international community on all major issues.
Among the topics of discussions during the meeting was the COVID-19 pandemic, in particular the role of Moscow's Sputnik V vaccine. The two sides also discussed the issue of climate change, and the tragic situation in Palestine.