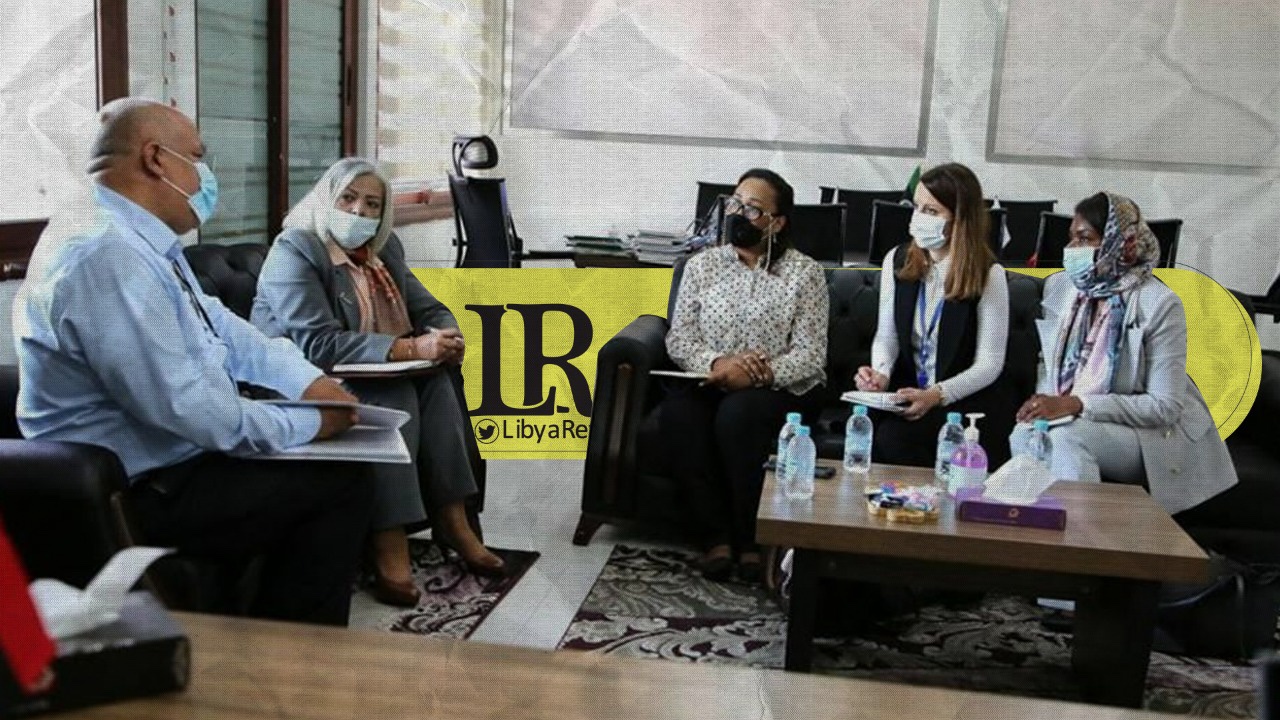 Head of the Women's Support and Empowerment Unit in Libya's Presidential Council, Leila Al-Lafi held a working meeting with a delegation of the United Nations Development Program (UNDP) in Libya.
The delegation included UNDP's Project Director, and Chief Coordinator for strengthening local capacities for resilience and recovery. The meeting was also attended by the Director of the Legal Affairs Department in the Unit, and a representative of the Libyan Foundation for Enterprise Development (LFED).
The meeting discussed aspects of future cooperation with UNDP, and benefiting from international experience in empowering women. They also spoke about working on programs to strengthen local capacities at the municipal level. As well as programs and projects that can be implemented in concerted efforts with the unit to achieve sustainable development goals.
Proposals were exchanged on the municipalities affected by the war, and to assist affected families, especially in the city of Tarhuna. They discussed setting up mental and social health programs for women, youth, and children, and establishing small projects for families headed by women who have lost their families and their sources of livelihood. The meeting ended with an agreement that the projects would include all Libyan regions.
Cooperation in the field of small projects and entrepreneurship in the various regions of Libya was also brought up, as these are implemented by the LFED. The LFED organised the fifth edition of the 'Libya Small Projects Exhibition' in its special edition 2020 in Tripoli, with the participation of 30 projects and 30 graduation projects. The Women's Empowerment and Support Unit was one of the main sponsors of the event.