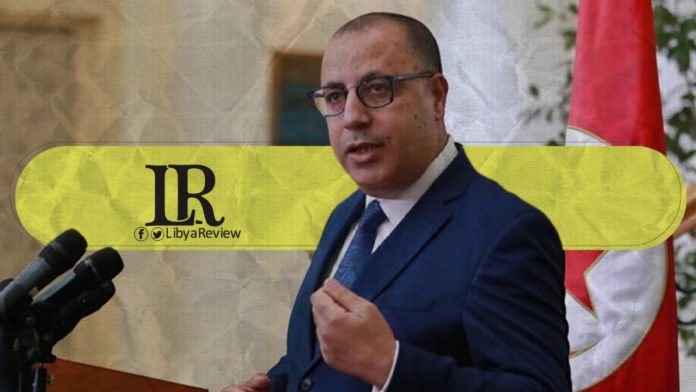 On Wednesday, Tunisian Prime Minister Hichem Mechichi chaired a ministerial meeting at the Government Palace in the Kasbah, to discuss enhancing cooperation between Tunisia and Libya.
In his opening speech, the PM highlighted the depth of joint relations between Tunisia and neighbouring Libya, stressing the importance of strengthening bilateral, economic, investment, and commercial cooperation.
According to a statement by the Tunisian government, Mechichi also indicated that the Libyan market is now a promising strategic market for Tunisia, especially in light of the great political progress being witnessed. This is believed to positively affect cooperation and economic activity between the two countries.
The Premier also stated that Tunisia will have an important role in enhancing the reconstruction process in Libya. He also stressed the need to boost trade, enhance cooperation between the two central banks, and facilitate exchanges between Libyan and Tunisian travellers to strengthen investment.
Notably, Libya's new executive authority, which consists of the new Presidential Council and the new Government of National Unity (GNU), was elected recently by the UN-sponsored Libyan Political Dialogue Forum (LPDF). General elections have now been set for 24 December 2021.