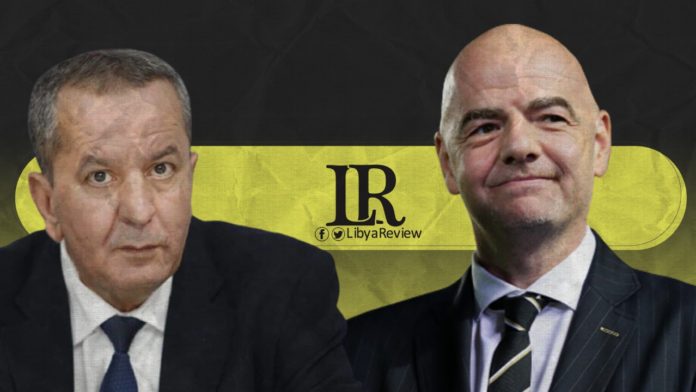 On Wednesday, FIFA President Gianni Infantino, congratulated Abdel-Hakim Al-Shalmani on his election as the President of the Libyan Football Federation (LFF).
Infantino said in letter to Al-Shalmani that the "doors of the home of FIFA" are always open to discuss sport, its developments, and the promotion of its value. "You can count on my personal support and the help of FIFA to achieve this goal," Infatino added.
In February, the Libyan Football Federation announced that a decade-long ban on international football matches being played in Libya had been lifted.
The decision comes after the Confederation of African Football (CAF) sent a delegation to inspect facilities and the security situation in Libyan in January.