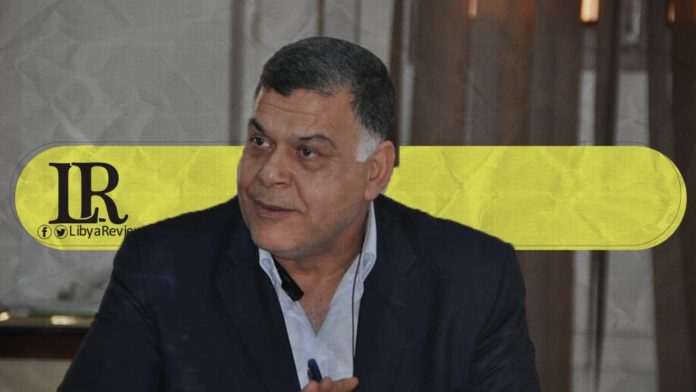 On Thursday, Minister of the Interior, Brigadier General Khaled Mazen paid an extensive tour to the city of Bani Walid, about 180 km southwest of Tripoli. This visit was aimed at reviewing the functioning of the city's Security Directorate and ongoing efforts to establish security across the city.
During his tour, the minister stressed the need to establish security and stability nationwide, vowing to work hard to support the security directorate, and remove all obstacles facing it, especially in matters related to combating illegal immigration.
He also directed all security officials to do their utmost to protect the state and the people against any terrorist attacks that seek to undermine security and stability.
Mazen was part of Prime Minister Abdel-Hamid Dbaiba's delegation to Bani Walid, and was accompanied by a number of high-ranking government officials.
According to the Prime Minister's Media Office, the delegation included the Ministers of Interior, Foreign Affairs, Justice, Finance, Local Government, Oil and Gas, Planning, Social Affairs, Economy and Trade, Transportation, Education, Higher Education and Scientific Research, Technical Education Youth, Sports, Housing and Construction, Agriculture, Water Resources, Industry and Minerals, Minister of State for Cabinet Affairs, Head of Government, Minister of State for Communication and Political Affairs.