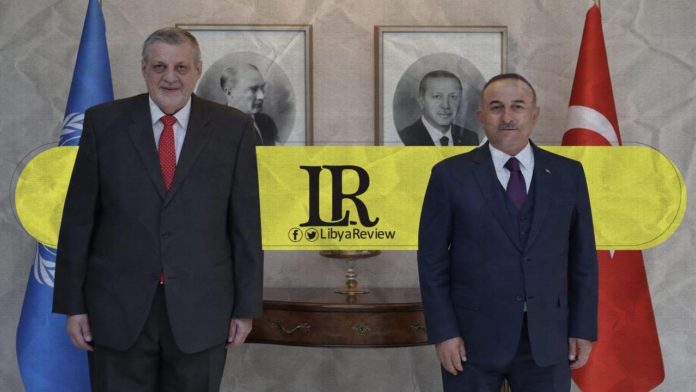 On Saturday, the Special Envoy of the United Nations Secretary-General to Libya and Head of the United Nations Support Mission to Libya (UNSMIL), Ján Kubiš, is set to pay a two-day visit to Ankara, starting today, according to a statement issued by the Turkish Ministry of Foreign Affairs.
The visit comes upon invitation of Mevlüt Çavuşolu, the Turkish Foreign Minister, to discuss possible steps that could be taken by the international community to support the Government of National Unity (GNU) and the political settlement process in Libya will be discussed.
Libya has recently witnessed positive developments following a breakthrough in which rival parties agreed on a unified new executive authority on February 5th, that will govern Libya in the lead-up to national elections on December 24th.
Libyans hope the new government will end years of civil war that have engulfed the country since the ouster and killing of strongman Muammar al-Gaddafi in 2011.
On Friday, Kubiš, called for a sequenced withdrawal of all foreign forces and mercenaries from Libya, with monitoring provided by the UNSMIL.
During his briefing on the situation in Libya to the United Nations Security Council, Kubiš affirmed the need to uphold the arms embargo, adding that armed groups are threatening security beyond Libya, as they move across unguarded national borders. He urged for border control to be part of the solution, according to a statement by UNSMIL.
He also confirmed that the ceasefire continues to hold, despite efforts to remove foreign mercenaries from Libya having "stalled."
The UNSMIL Head cited a "renewed hope" for reunification, the restoration of sovereignty, and renewed regional security. He asked the Libyan Parliament for "constitutional clarity" for the upcoming elections, scheduled to be held on the 24th of December 2021.