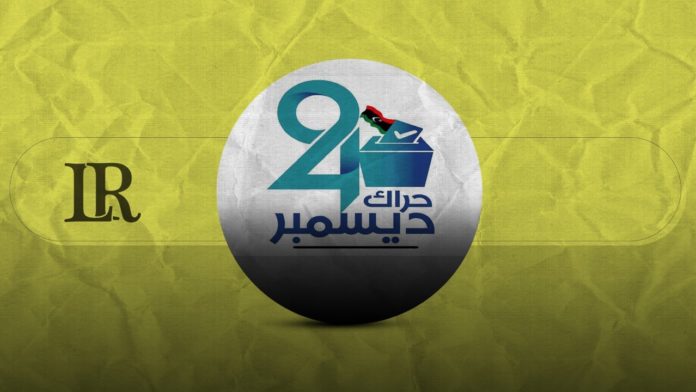 On Monday, the Coordinator of the December 24 Movement, Saleh Ahzaz said that they have staged a protest in front of the Tibesti Hotel in Benghazi, in order to urge the Government of National Unity (GNU) to hold the upcoming national elections as scheduled, and without delay.
This comes against the backdrop of statements issued yesterday by the chairman of the High National Commission for Elections (HNEC), on attempts by the High Council of State (HCS) and several MPs to delay the elections.
In press statements, Ahzaz indicated that the date of the elections was approved by the Libyan Political Dialogue Forum (LPDF) and the UN Support Mission in Libya (UNSMIL). This is to bring an end to political divisions by organising transparent and fair elections, and thus maintaining Libya's sovereignty away from foreign agendas.
"The Libyan people are still suffering from political, economic, and social issues that affect the country as a whole and the future of our children," the Movement said.
Libya fell into chaos after the overthrow of long-time leader Muammar Gaddafi. However, the country is attempting to restore stability after electing the new GNU led by Prime Minister Abdel-Hamid Dbaiba in February. Dbaiba pledged to hand over power to the upcoming government after organising elections for December 2021.