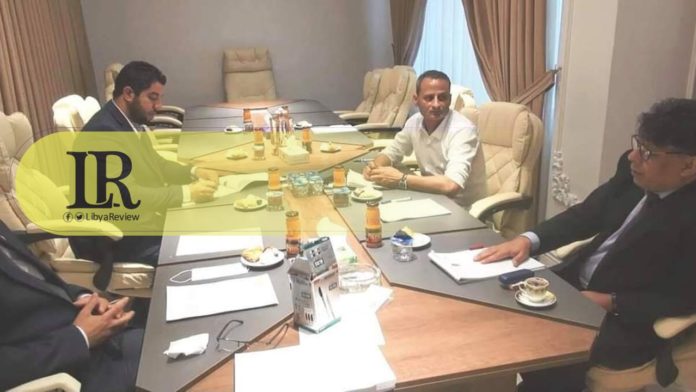 On Monday, Libya's Attorney General Al-Siddiq Al-Sour, and Minister of State for Displaced Affairs and Human Rights, Ahmed Abu Khuzam met to discuss the situation of internally displaced people in the country.
The meeting dealt with the realities affecting human rights, in particular the rights related to the protection of prisoners and detainees, and how the relevant authorities must fulfil their duties established under domestic and international law to protect them.
On Sunday, a COVID-19 vaccination campaign was launched inside Libyan prisons. This took place as part of the national campaign for vaccinations against the pandemic.
The Ministry of Justice said that the first stage of the campaign would target inmates suffering from chronic illnesses inside all prisons. It noted that the campaign is implemented by the Ministry of Health's department within the prison medical clinics.
The Ministry of Justice added that the department, in coordination with the medical clinic unit in Tripoli's main prison, and in cooperation with the National Center for Disease Control (NCDC), successfully vaccinated a number of inmates.