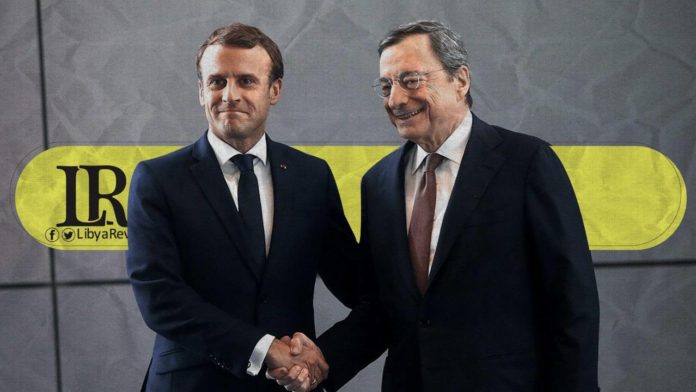 On Tuesday, Italian Prime Minister Mario Draghi, and French President, Emmanuel Macron discussed ways to manage migration flows, and the prospects for stability in Libya and Central Africa.
This came during a working lunch in Brussels before the start of the second and final session of the Extraordinary European Summit, according to a statement by Draghi, and published by the Italian news agency AKI.
The two sides stressed the need for close and continuous coordination between Rome and Paris to allow the EU to play a more active role in Africa.
Notably, EU leaders agreed on Tuesday to donate at least 100 million doses of COVID-19 vaccines to poorer nations by the end of the year, as supplies steadily rise across Europe.
Gathered in Brussels for a two-day summit, the 27 leaders backed a text in which they pledged to continue efforts "to increase global vaccine production capacities in order to meet global needs."
Leaders also called "for work to be stepped up to ensure global equitable access to COVID-19 vaccines" and reiterated their support for the UN-backed COVAX program. COVAX aims to ensure equitable access to COVID-19 shots for low-and middle-income countries.