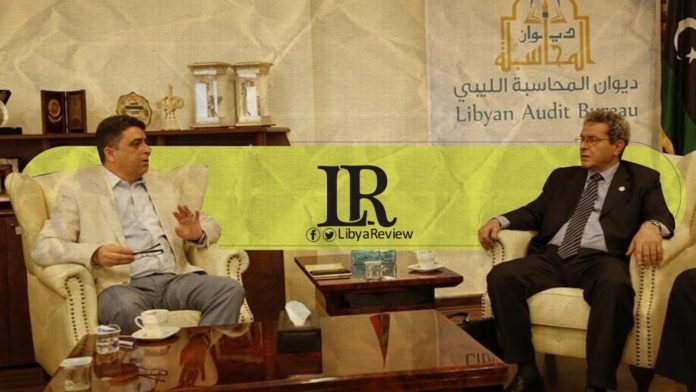 On Tuesday, Head of the Libyan Audit Bureau, Khalid Shakshak and the Minister of Oil and Gas, Mohamed Aoun met to discuss the closing of the National Oil Corporation's (NOC) accounts. They discussed the development of disclosure and transparency systems, and followed up the procedures for assigning an international institution to audit the NOC's accounts.
According to the Audit Bureau, the meeting dealt with activating and establishing governance systems in the oil sector, by having the ministry "hold annual meetings for the sector's companies." This is set to "achieve the principle of effective accountability, which is one of the most important foundations of governance. This will only come through financial statements prepared according to the highest level of standards."
The statement added that the meeting reviewed some important issues affecting the sector's activity, taking the necessary measures to address them, and agreeing to periodically follow up on the progress.
Earlier this month, Aoun stated that over the past few years the terms of the agreements with most international oil companies have been amended. He pointed out that there is no intention yet for these companies to return unless requested.
This came in response to a citizen's question on the HAKOMITNA regarding the possibility of conducting a study of previous agreements between Libya and foreign oil companies.