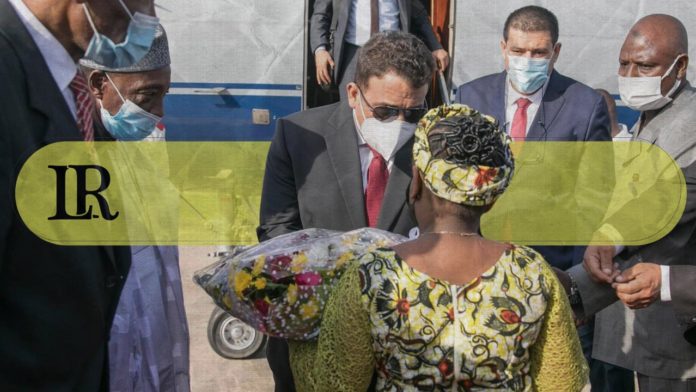 Head of Libya's Presidential Council, Mohamed Al-Mnifi arrived in the Nigerian capital Abuja at the invitation of Nigerian President, Muhammadu Buhari to participate in the summit of heads of state of the Lake Chad Basin Commission.
The summit will discuss security challenges in the region, including the proliferation of mercenaries, and ways to ensure stability for member states.
The Lake Chad basin covers almost 8% of the African continent. Water from the lake spreads to over seven countries: Algeria, Cameroon, Central African Republic, Chad, Libya, Niger, and Nigeria.
However, eight countries selected based on their proximity to Lake Chad including; Cameroon, Chad, Niger, Nigeria, Algeria, Central African Republic, Libya, and Sudan constitute the Lake Chad Basin Commission.
Representatives from the US, France, and the UK, as well as the African Union and several international organisations, will also participate in the summit as guests.
A critical examination of the security situation within the Lake Chad area is expected to feature prominently in their discussions, especially as former President of Chad, Idris Deby was recently killed while fighting rebel forces.
Issues regarding financing and logistics of the Multi-National Joint Task Force, put in place by member states to tackle terrorist groups are expected to feature in their discussions.