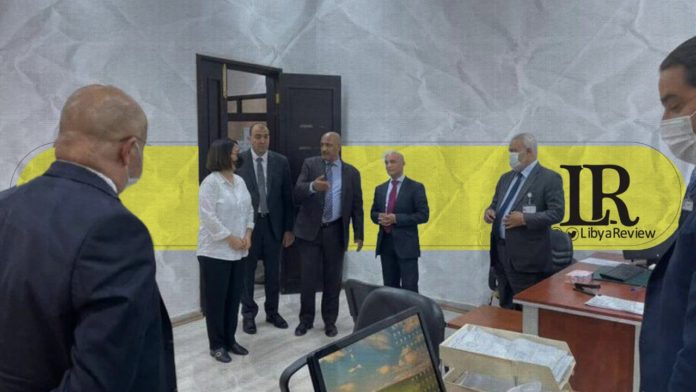 Libyan Foreign Minister, Najla Al-Mangoush inspected the Ministry of Foreign Affair's Consular Affairs Department to follow up on the procedures for issuing Libyan passports abroad, in a number of diplomatic missions.
The Minister met with the technicians operating the stations, and advised them to welcome citizens and cooperate with them in issuing their passports.
On Tuesday, the MoFA said in a statement that Al-Mangoush had ordered the formation of a committee to follow up the progress at these stations, and to submit a daily report.
The official at the stations confirmed that the Libyan embassy in Cairo has begun work on the process in early May, and work is underway this week on the opening of the stations in Istanbul, Ankara, and Casablanca.
Earlier this month, the Foreign Ministry authorized the installation of passport systems in a number of diplomatic missions; "to overcome difficulties and provide the best services to citizens residing abroad through Libyan Embassies and Consulates with ease and flexibility."