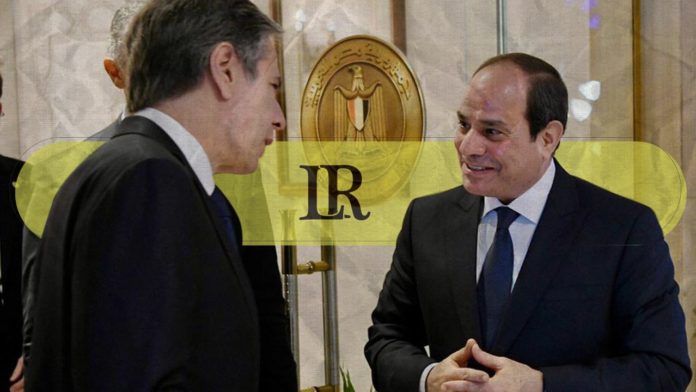 On Wednesday, Egyptian President Abdel-Fatah El-Sisi held talks with US Secretary of State Antony Blinken in Cairo. They discussed a number of regional issues, especially with regard to latest developments in Libya, according to the Egyptian Presidency Spokesman, Bassam Rady.
The meeting was also attended by Egypt's Minister of Foreign Affairs, Sameh Shoukry and Chief of General Intelligence Service, Abbas Kamel. As well as Victoria Noland; Under-Secretary of State for Political Affairs, Jonathan Cohen; the US Ambassador to Cairo; and Thomas Sullivan, the Deputy Secretary of the US Chief of Staff.
In a statement, Rady said that the two discussed supporting the current transitional phase in Libya, so that elections could be held on 24 December, as scheduled. El-Sisi underscored the need to work towards the deportation of foreign mercenaries, and dismantling the numerous militias in order to maintain the territorial integrity of the country. He added that this would also inhibit chaos, and prevent turning Libya into a battlefield for foreign powers.
With regard to combating terrorism and extremism, Blinken said that Egypt is considered a central partner in combating cross-border terrorism. Blinken's visit to Egypt comes as part of his first Middle East tour – which includes Israel and the Occupied Palestinian Territories before traveling to Jordan – as the US top diplomat tries to consolidate calm in the region in the aftermath of an 11-day Israeli offensive on the Gaza Strip.