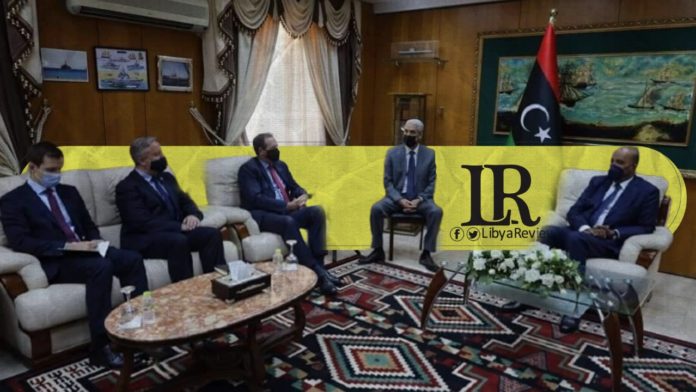 On Wednesday, Deputy Head of Libya's Presidential Council, Mousa Al-Koni held a meeting with the British Ambassador to Libya, Nicholas Hopton.
During the talks, they discussed the latest political developments in Libya, praising the current efforts being made by the Presidential Council to achieve national reconciliation, and the upcoming elections scheduled for December.
The talks also touched on the latest updates in terms of national security, especially with regard to securing Libya's porous borders, limiting illegal immigration, and combating terrorism. They also stressed the importance of enhancing joint cooperation, in order to benefit from Britain's experience in these fields.
Hopton highlighted the depth of relations between Libya and the UK, and the necessity of working to develop them in the interest of the two countries.
He also expressed his unwavering commitment to supporting stability in Libya.
Last week, British Minister of State for the Middle East and North Africa, James Cleverly met with the Head of the United Nations Support Mission in Libya (UNSMIL), Jan Kubis.
Cleverly affirmed his full support for the UN mission "to help the Libyans achieve long-term peace and stability." He also confirmed the UK's support for holding the general elections scheduled for 24 December, as well as the withdrawal of all foreign fighters and mercenaries.