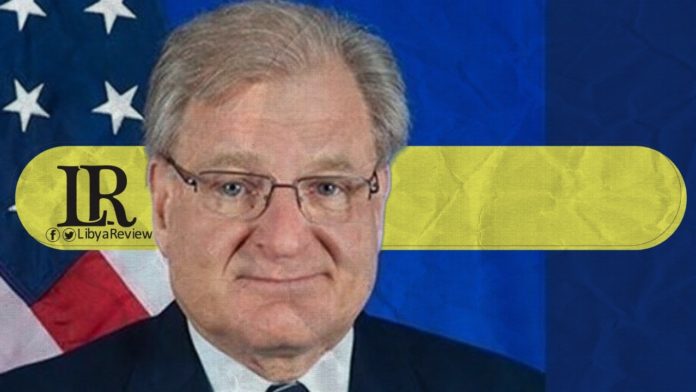 On Wednesday evening, US Special Envoy to Libya Ambassador Richard Norland said that Libya would be able to play an active role in the Southern Mediterranean, as it is a bridge between its neighbours to the east and west, and north and south.
In an interview with the Medyascope website, Norland added that Libyans themselves are willing to play a constructive role in the region, noting that they also want to establish good relations with their neighbours, Tunisia and Egypt, Chad and Niger. This is in addition to putting an end to wars, conflicts, 24-hour power cuts, and bringing the COVID-19 pandemic under control.
"If we talk about the future of Libya, I will say that it is in a fortunate position because it has many natural resources and frozen assets that will be put into use after political reconciliation is achieved. It has a very important geographical location in terms of access to sub-Saharan Africa. Their resources are not limited to oil and gas," the US Ambassador stated.
He also voiced his unwavering desire to strengthen the political gains in Libya, and maintain the momentum available for a political solution. "It is not correct to say that the withdrawal of foreign powers is a precondition for an election. There are those who use this as an excuse to delay holding elections. However, we do not think that it is necessary to wait for elections to do something about foreign powers," he said.
"We believe that some of these forces can be gradually withdrawn on the basis of reciprocity and verifiably in the field, and it is possible to progress gradually in this direction. Nobody has the illusion that they will all go out of the country at once. However, reducing the military presence of foreigners in the country will contribute to the preservation of stability and the political process," Norland noted.
The Ambassador also underlined that this was a rapidly developing political process that requires the reduction of foreign military presence in the North African country. This is in order to have a strong government with its own security forces to ensure the stability of the nation, and control of its regions and borders.