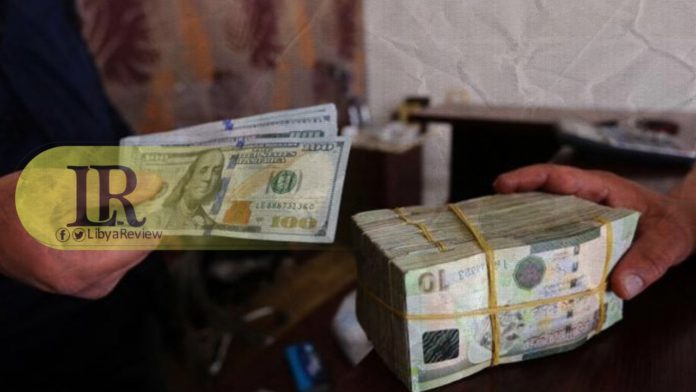 On Friday, the Forbes Middle East website published a report stating that 2021 witnessed a significant decline in four currencies, including the Libyan dinar (LYD). The website said in its report that the current price is 4.46 LYD per USD, compared to 1.34 LYD prior to devaluation. That amounts to a decrease of 232.8%.
The Central Bank of Libya (CBL) chose to devalue the exchange rate in Libya to 4.48 LYD per USD on January 3 in a bid to modify the cash-strapped country's currency price. The USD's selling price stands now at 4.46 dinar, according to data on the CBL's website.
According to Reuters, the decision to devalue the Libyan dinar came after the CBL board held a full meeting for the first time in five years. Up until 2021, Libya was split between warring factions and rival governments in the west and east of the country, which lead to different exchange rates across the country.
The Central Bank of Libya is based in the Libyan capital Tripoli, the seat of the former Government of National Accord (GNA), while the eastern branch of the CBL is based in Benghazi.
In Tripoli, the CBL had an official exchange rate of 1.34 dinars per dollar prior to the devaluation. In 2018, the GNA imposed a fee of 183% on hard currency transactions, effectively devaluing the dinar at the official rate to 3.90 LYD per USD, to bridge part of the gap caused by the black-market rate.
As the Tripoli CBL has an effective monopoly on foreign exchange transactions, the eastern authorities had to conduct business at the higher rate, while the GNA was exempt from the fee, Reuters reported in late December 2020.