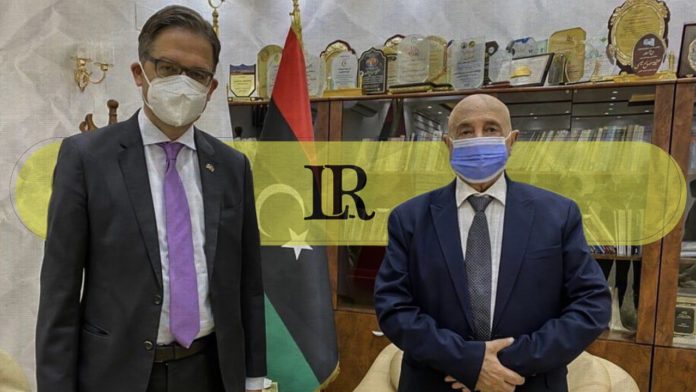 On Sunday, the German Ambassador to Libya, Oliver Owcza, confirmed his country's commitment to the Geneva agreements regarding Libya. He stressed the importance of completing the process of the constitutional referendum by June 1st.
In press statements to the 218 channel, the German Ambassador expressed Germany's readiness to support securing the Libyan elections scheduled for December 24th of this year.
This came during his visit to Benghazi, coming from Tubrok after he participated in the celebration of launching the program of supporting the Libyan municipalities.
On Saturday, the Libyan Minister of Oil and Gas, Mohamed Aoun, met with the German Ambassador to Libya. They discussed the strengthening of cooperation in the energy field.
During the meeting, the two sides discussed the possibility of the return of German companies operating in the field of oil and gas to Libya to resume their work.
On his part, the German Ambassador affirmed his country's desire to contribute and assist in the recovery of energy fields in Libya.
Aoun and the President of the General Syndicate of Oil (GSO), discussed the possibility of activating the decision related to the salary increase by 67%, in addition to health insurance for workers in all administrative and production sites and export ports.