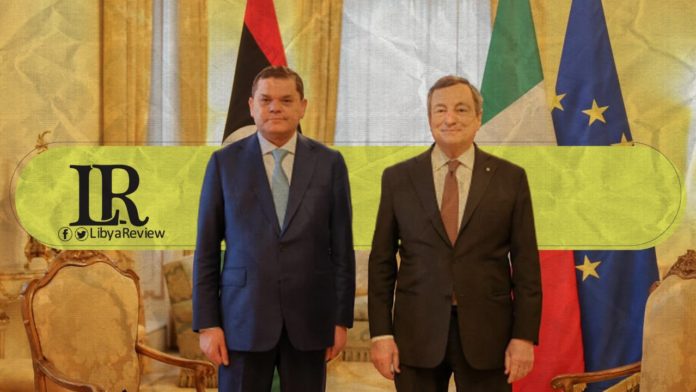 "It was a tough decade and we need the support of Italy and all countries," Libyan Prime Minister Abdel-Hamid Dbaiba said Monday, at the plenary session of the Italian-Libyan business forum held in Italy.
"Italy and Libya have always cooperated historically, ENI is one of our largest oil partners", Dbaiba added at the forum titled 'New Libya Introduces Itself To Italian Companies' in Rome.
"Our goal is to increase the trade exchange between the two countries. We need to rebuild schools, hospitals, infrastructures. We want to return production to 3-4 million barrels a day and re-launch sectors of the economy. Of course, the best partner is Italy," Dbaiba noted.
"We believe that the support that Italy and the European Union are able to provide for the management of illegal migration is very important," he added
The PM thanked Italy for "keeping its embassy in Tripoli open, together with the consulate in Tobruk. Now the consulate in Benghazi will also be reactivated and this is a positive point for Italy," Dbaiba concluded.