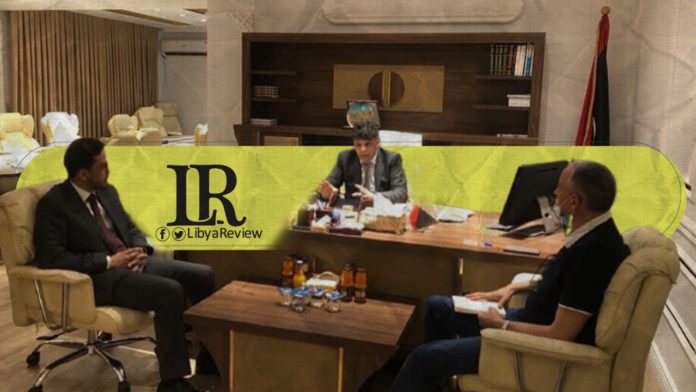 On Monday, Libyan Attorney General, Siddiq Al-Sour held an expanded meeting with the heads of governmental and non-governmental institutions concerned with human rights, freedoms, child welfare, and illegal immigration.
The meeting dealt with many issues, in particular the rights related to the protection of juveniles, prisoners, and detainees. They discussed ways the concerned authorities could fulfil their legal duties to protect these groups. The parties emphasised the importance of following up on reports issued by international organizations concerned with these issues, in order to take the necessary legal measures.
The meeting also discussed strengthening cooperation mechanisms to monitor and document violations of human rights and public freedoms across the country. They emphasized a focus on coordination between human rights institutions and the judiciary on these issues. In addition, they stressed the need to coordinate mechanisms to address reparations for all affected citizens, grievance redress mechanisms, and guarantees for the safe return of displaced residents.
At the conclusion of the meeting, the human rights delegation affirmed the full support of the Attorney General's office to extend the rule of law. They also confirmed their support for the sovereignty and jurisdiction of the national judiciary.
The meeting was attended by Omar Al-Hijazi, Head of Libyan National Council for Civil Liberties and Human Rights, Ahmed Hamza, Head of the National Committee for Human Rights in Libya, Mahmoud Sherif, Head of the Higher Committee for Children, Jamal Al-Mabrouk, Head of the International Organization for Cooperation and Relief, Ibrahim Ammar, member of the National Commission for Human Rights in Libya (NCHRL).