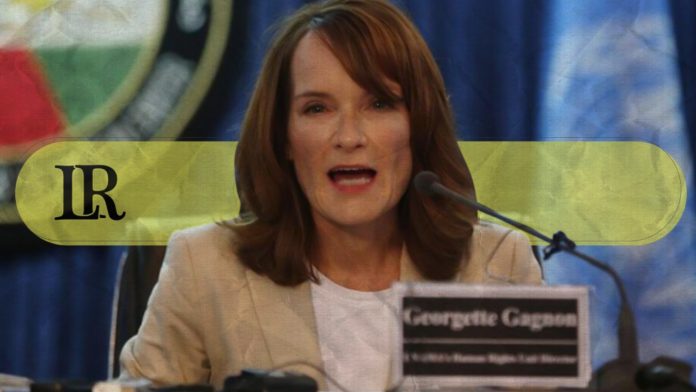 Georgette Gagnon, Assistant Secretary-General, and UN Resident and Humanitarian Coordinator for Libya, confirmed that the United Nations stressed that the national reconciliation process should be led by Libyans, and in a participatory and rights-based manner, according to a statement by the United Nations Support Mission in Libya (UNSMIL).
This came during a series of workshops on national reconciliation, organised and led by Presidential Council's deputies, Musa Al-Koni and Abdullah Al-Lafi. The meeting was also attended by the Minister of Justice, and Minister of State for Internally Displaced Persons and Human Rights with the virtual participation of the African Union's Ambassador to Libya.
"The United Nations' supports the Libyan authorities in establishing a comprehensive and inclusive national reconciliation process," Gagnon said in a speech during the opening ceremony, on Monday. "We recognize the importance of this initiative launched by the Presidential Council for laying the groundwork for a longer-term national reconciliation process."
She added that, "equally and importantly, it is necessary to promote unity and social cohesion ahead of the December elections, as confirmed by the United Nations Security Council in its resolution 2570 (2021) of April 16th."
UNSMIL congratulated the Presidential Council in laying the foundations for a national reconciliation process that is grounded in key principles of justice and human rights, which are critical to ensuring long-term peace and stability in Libya.
The event was also attended by the Resident Representative of the United Nations Development Programme (UNDP), and the Head of UNSMIL's Human Rights, Rule of Law, and Transitional Justice Service.