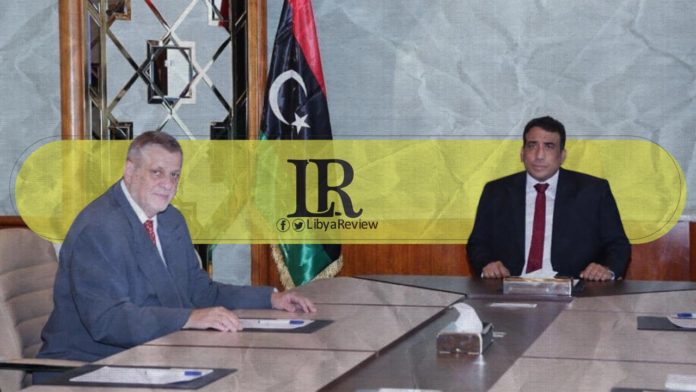 On Thursday, the President of the Libyan Presidential Council, Mohamed Al-Mnifi held talks with the UN Envoy to Libya, Jan Kubis, in Tripoli.
In a statement, the Presidential Council's media office said that the meeting discussed the latest security and political developments in Libya, support for UN efforts to achieve national reconciliation, and progress on the reopening of the coastal road in coordination with the 5+5 Joint Military Commission (JMC).
The duo stressed the importance of withdrawing all mercenaries and foreign forces from the country, and paving the way for holding the upcoming parliamentary and presidential elections, scheduled for December 2021.
Kubis praised the current efforts of Al-Mnifi in initiating a comprehensive national reconciliation program, based on fulfilling rights and transitional justice, according to the statement. He explained that the UN mission supports the comprehensive reconciliation project, as it is important for Libya's stability.
Georgette Gagnon, Assistant Secretary-General, and UN Resident and Humanitarian Coordinator for Libya, confirmed that the United Nations stressed that the national reconciliation process should be led by Libyans, and in a participatory and rights-based manner, according to a statement by the United Nations Support Mission in Libya (UNSMIL).
This came during a series of workshops on national reconciliation, organized and led by Presidential Council's deputies, Musa Al-Koni and Abdullah Al-Lafi. The meeting was also attended by the Minister of Justice, and the Minister of State for Internally Displaced Persons and Human Rights with the virtual participation of the African Union's Ambassador to Libya.
On 16 March, an elected transitional authority, comprising of a Unity Government and a Presidential Council, assumed its duties to lead the country to elections on 24 December.