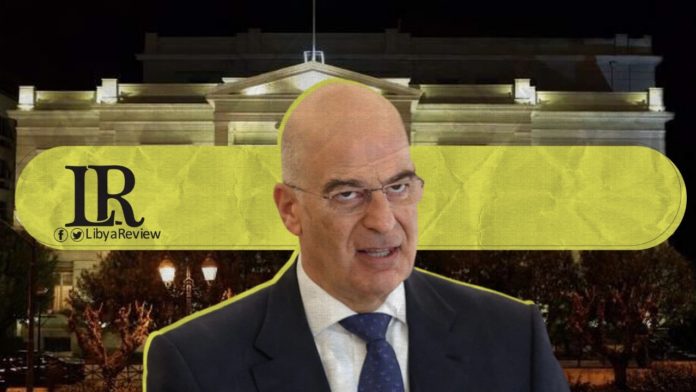 On Thursday, Greek Foreign Minister, Nikos Dendias expressed his displeasure at the German choice to not invite Greece to the second Berlin Conference on Libya.
Speaking at the Second International Conference of Cultural Heritage, Dendias stressed that the priority of the summit must be the immediate departure of all foreign forces and mercenaries from Libya.
"Greece has a direct route of communication with Libya. Despite this, we are extremely disappointed that Germany, obsessively sticking to its strategy, did not invite us yet again to the Libya summit," according to a statement released by Dendias on Twitter.
"We have reopened our Embassy, we have opened a Consulate in Benghazi, we have visited Libya," he stressed.
Although Greece has been mostly uninvolved in Libya for the past decade, it was forced back into the quagmire when Turkey attempted to acquire Greek maritime area with the previous Government of National Accord (GNA).
Since then, Greece's relationship with the interim Government of National Unity (GNU) has prospered. "Greece holds direct dialogue and communication with the Libyan side," he said.
The countries that have been invited to the second round of peace talks include the five permanent members of the UN Security Council, along with Italy, Turkey, and the United Arab Emirates, but not Greece or Egypt.
Despite Greece having the largest maritime border with Libya, and Egypt being a direct neighbour and stakeholder, Germany did not invite these two countries to the conference. "We are extremely dissatisfied with the fact that Germany, insisting on a tactic, did not invite us to this meeting again," Dendias said, adding: "I have also expressed this dissatisfaction to my colleague."
"I think that something like this will happen at the level of the Prime Minister, and I will soon meet with the envoy of the United Nations, Jan Kubis just to convey the same to him, although I know that he has no responsibility for the decision," he concluded.