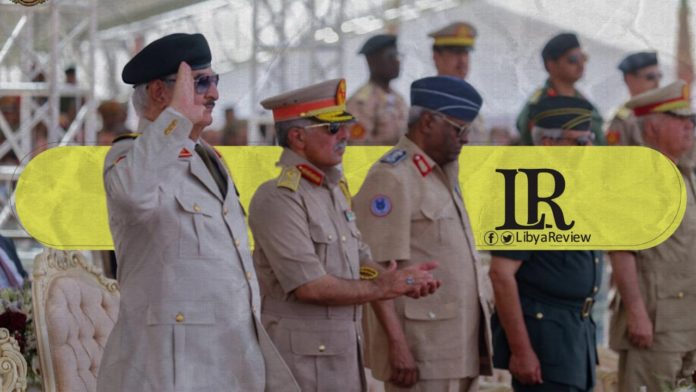 On Thursday, Libyan National Army (LNA) forces arrested three commanders belonging to the Al-Qaeda terrorist organization, including a Mauritanian national, in an operation in Tarout Al-Shati, 30km from Brak Al-Shati in southern Libya.
The sources revealed that the Mauritanian terrorist is the former aide to Abdel-Moneim Al-Hasnawi, known as "Abu Talha", leader of Al-Qaeda in Libya, who was killed in 2019.
The Tariq bin Ziyad Brigade announced that it has intensified its desert patrols to combat smuggling, and to secure the border regions, per orders from the district commander, Major General Balqasam Laba'gm
In May, LNA Spokesman, Major General Ahmed Al-Mismari called for the dissolution of militias in the country, stressing that they will continue to fight "terrorists."
"The LNA is keen about the stability of Libya," Al-Mismari said. "Libya can only be strong with a strong army, and this is apparent in the city of Benghazi because of the presence of a police force protected by the LNA. The security and executive services work side by side there," he added.