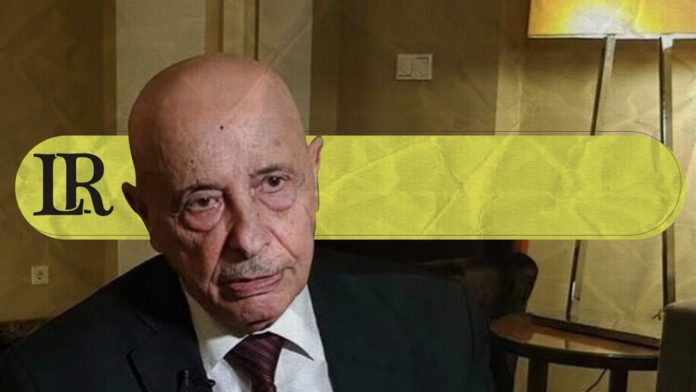 On Thursday, Libyan Parliament Speaker, Ageela Saleh arrived in Morocco for a meeting with the head of the High Council of State (HCS), Khaled Al-Mishri to discuss the names of candidates for the country's sovereign positions.
In a press statement upon his arrival in Rabat, Saleh said, "we are against the interference of any foreign countries in Libya, and thus we demand the departure of all forces and mercenaries from our country."
He added that Libya is part of the international community, and wants to cooperate with all countries for the benefit of its people. He also stressed the need to ensure the full dissolution of all militias in Libya to build a democratic state, and pave the way for holding the upcoming December elections.
In February, a new unified interim executive authority was elected, as part of a United Nations-mediated peace process. Mohamed Al-Mnifi was chosen to head a three-member Presidential Council, and Abdel-Hamid Dbaiba was named interim Prime Minister.
Backed by the Libyan Parliament, the interim government assumed power in March after almost a decade of turmoil, since the ouster and killing of Muammar Gaddafi in 2011's NATO-backed uprising.