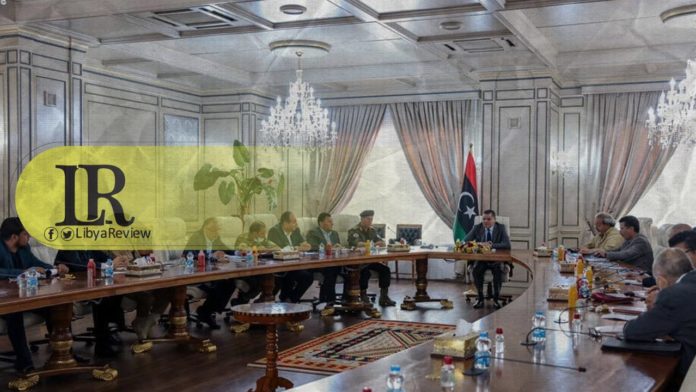 On Tuesday, Libyan Prime Minister, Abdel-Hamid Dbaiba chaired a security meeting to discuss efforts to combat terrorism and achieve stability in the war-torn country.
According to a statement by the Government of National Unity (GNU), the meeting dealt with the latest developments in the security situation, efforts to combat terrorism in the various Libyan regions, and the coordination between security services to ensure their joint integration.
The meeting was attended by the "Head of the General Intelligence Service, the Commander of the Joint Force, the Commander of the Counter-Terrorism Force and his assistant, the Director of Military Intelligence, the Head of the designated Internal Security Service, the Head of the Deterrence Agency for Combating Terrorism and Organised Crime, the Deputy Head of the Stability Support Service, and a number of advisors at the Cabinet Office specialised in security affairs," according to the statement.
On Sunday, the Islamic State (IS) terrorist group claimed responsibility for a car bombing in the southern city of Sebha, killing two senior security officers. According to a pro-IS news agency statement, one of its members, Mohamed El-Muhajer stormed a checkpoint with an explosives-laden car.