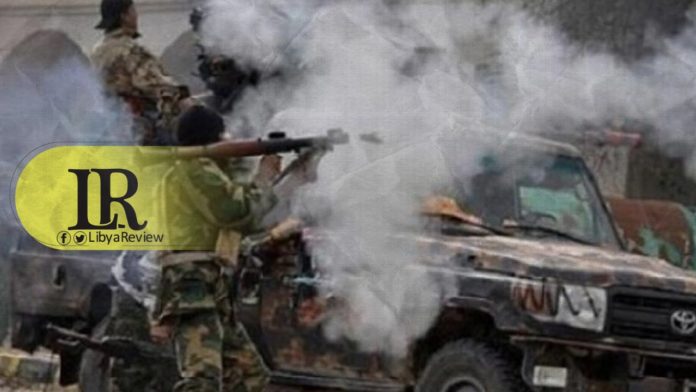 On Friday, clashes erupted in the western city of Al-Ajaylat between the local Al-Shalfouh aligned militia, and a militia affiliated with Mohamed Bahroun (known as Al-Far) from Al-Zawiya. Seven people have been reportedly killed in the fighting.
Medium and heavy weapons are said to have been used in the clashes, which remain ongoing. Activists spoke of indiscriminate rockets falling on the city's neighbourhoods, resulting in the death of 21-year-old student, Shifaa Quroz. As well as the closure of a number of roads, while the Security Directorate of the Ministry of Interior withdrew its forces.
Al-Far, who is wanted by the Public Prosecutor's office for his involvement in supporting IS, set the Al-Shalfouh family home ablaze during his attack on the city.
Armed militias have escalated the already tense situation in Tripoli, with many holding conflicting interests, and belong to rival affiliations. This remains one of the most prominent obstacles facing the new executive authority, which promised the Libyan people peace, unity, and stability.