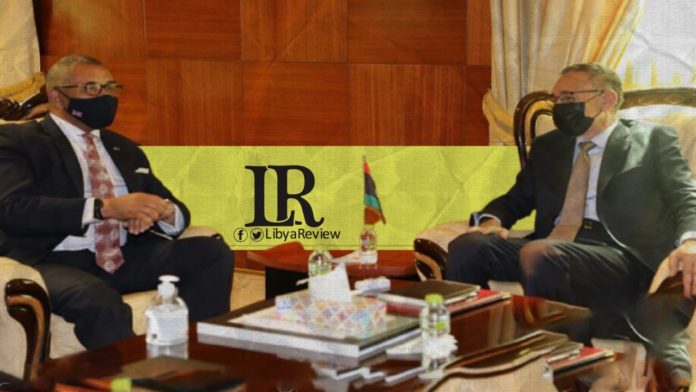 Libya's Minister of Economy and Trade, Mohamed Al-Hawaij called on the British Minister of State for the Middle East and North Africa, James Cleverly to support efforts to resume international air travel between Libya and western nations.
Al-Hawaij pointed out on Thursday, that this step would enhance economic and commercial activities between the UK and the EU, and in turn, would increase the volume of trade and investment towards African and Mediterranean markets. He added that this will support Libya in dealing with the migration crisis. He also called for the easing of UK visa procedures for Libyan citizens.
Cleverly expressed his desire to begin a new phase of bilateral cooperation with Libya, in the fields of development, economy, and investment. He also expressed his readiness to provide technical and advisory support for the implementation of strategic projects, especially in renewable energy, free zones, and transit trade. As well as that Libya had promising investment opportunities, and was on a trend towards stability and economic prosperity.