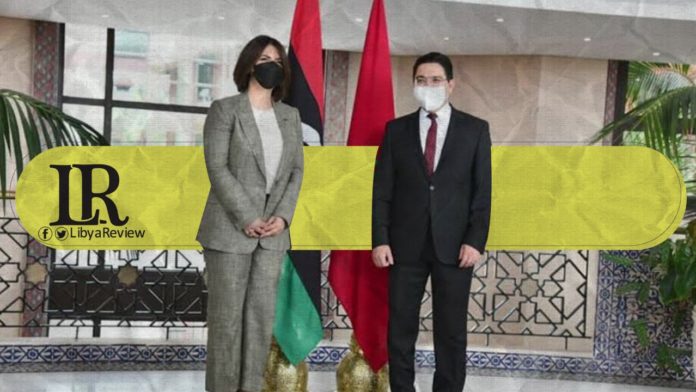 On Friday, the Libyan Foreign Minister, Najla al-Mangoush, called on Morocco to reopen its embassy in Tripoli. During a press conference with her Moroccan counterpart, Nasser Bourita, the Libyan Foreign Minister stressed that the Libyan Government of National Unity (GNU) appreciates Morocco's efforts to embrace the Libyan dialogue, and its continued efforts to unify Libyan institutions.
She affirmed the importance of the strategic partnership between the two countries in confronting the extremism and terrorism.
On his part, Bourita described relations with Libya as historic, saying that Morocco has no agenda in the country other than the return of peace and security. Bourita added that Libya is going through a very delicate stage, but he added that he is optimistic about the country's "progression in the right direction."
The Moroccan top diplomat revealed that a Libyan economic forum will be held to advance cooperation between the two neighboring countries.