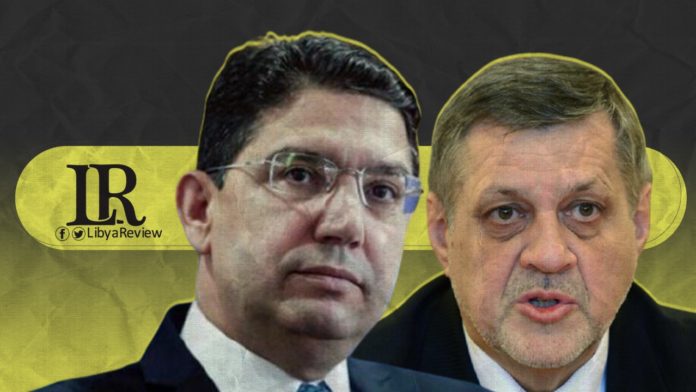 On Saturday, the Special Envoy of the Secretary-General for Libya, and Head of the United Nations Support Mission in Libya (UNSMIL), Ján Kubiš, conducted a telephone conversation with Morocco's Minister of Foreign Affairs, Nasser Bourita.
During the talks, they discussed the ongoing efforts aimed at advancing the implementation of the Libyan Political Dialogue Forum (LPDF)'s Roadmap. These talks focused on holding the elections and advancing the file of sovereign positions.
Kubiš and Bourita also stressed the importance of providing support to the Libyan interim authorities to create the proper environment for the holding of the national elections on the 24th of December, for delivering services to the people, for the implementation of the ceasefire agreement and for national reconciliation.
They also discussed the preparations for the second Berlin Conference on Libya.
During his visit to Moscow from the 7th to the 9th of June, the Special Envoy held a series of meetings with senior officials of the Russian Government, notably with Deputy Foreign Minister, Sergey Vershinin and Deputy Foreign Minister, Mikhail Bogdanov.
In his meetings, Kubiš also emphasized the expectation that the House of Representatives (HoR) will swiftly enact the necessary constitutional and electoral legislative basis. They also discussed preparations for the second ministerial-level Berlin Conference on the 23rd of June.