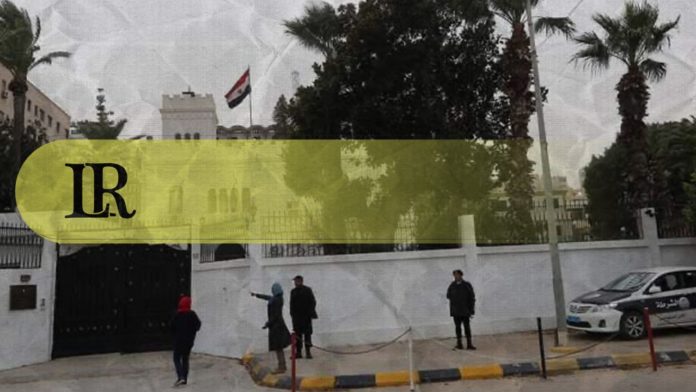 On Saturday, a number of unidentified men broke into the Egyptian Embassy in Tripoli and stole five cars belonging to Embassy staff, according to reports released by 218 News.
This incident comes at a time when countries continue to reopen their Embassies in Tripoli, as part of the Ministry of Foreign Affairs' unremitting efforts to consolidate diplomatic relations with many world countries.
Last month, Egypt appointed a new Chargé d'Affairs to its Embassy in Tripoli, as Cairo seeks to restore diplomatic relations with Libya after a six-year hiatus.
Egyptian Prime Minister, Madbouly and a high-level ministerial delegation visited Tripoli on April 20th. The delegation included Ministers of Electricity and Renewable Energy, Petroleum and Mineral Resources, Manpower, Trade and Industry, and a number of investors.
"We are keen to stand with Libya and settle the crisis in it. My visit to Tripoli confirms Cairo's support for Libya and the national unity government," the Egyptian Prime Minister said.
Earlier, Egyptian President, Abdelfattah El-Sisi, expressed his support of the new Libyan administration led by Prime Minster Abdelhamid Dbaiba. He affirmed that Libya's stability is an integral part of Egypt's national security, pointing out that Dbaiba's government would make attempts to control the situation in Libya on different levels.
Cairo closed its Embassy in Tripoli and withdrew its diplomatic mission from Libya, after Libyan gunmen stormed its headquarters and kidnapped a number of Embassy staff members, in January 2014.